Wednesday, July 6, 2016 - 7:30 pm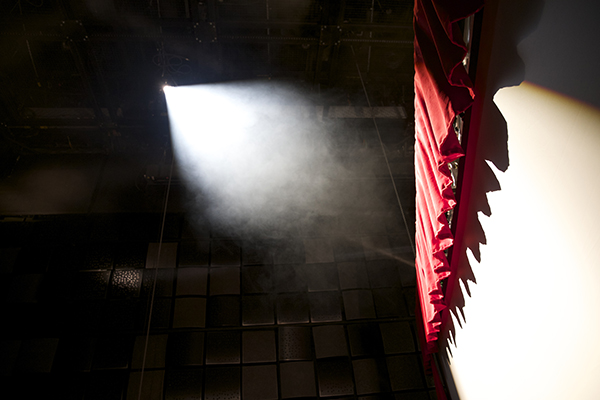 Setting triumphalist narratives of City Hall and the film industry against the "low" or dirty economy of day-to-day survival embodied by an actress-dominatrix and her clients, Isabelle Pauwels' ,000, explores how the relentless sprawl of commerce dissolves human agency. With its rapid-fire graphics, fleeting attractions, and multiple points of view, this new 2D adaptation retains the visceral impact of the live multimedia performance commissioned by the Experimental Media and Performing Arts Center in 2014. 
Elizabeth Price's A Public Lecture & Exhumation, the outcome of a six-year project in which the artist enacted every clause of an art collector's forgotten bequest to a London borough, uses the didactic vernacular of PowerPoint "to establish a context of Institutional Authority and Government" and the notion of exhumation to invoke "the undead of supernatural fictions and zombie films; [as] the Lecture itself gives way to a Romance."
A Public Lecture & Exhumation | Elizabeth Price/Great Britain 2006. 25 min. SD Video
,000, | Isabelle Pauwels/Canada 2016. 60 min. DCP
Programmed by Michèle Smith
- - - - - - - - - - - - - - - - - -
Isabelle Pauwels is a New Westminster, B.C.-based artist who uses a blend of performance and documentary realism in multimedia installations and video to explore the relationship between narrative conventions and everyday life. She won the 2009 Brink Award and was shortlisted for the 2013 Sobey Award.
British artist Elizabeth Price is interested in digital video as a medium for navigation, advertising, and knowledge organization, as well as for its cinematic special effects. Based in London, she won the Turner Prize in 2012.
Image: ,000, (2014). Courtesy of Isabelle Pauwels and the Experimental Media and Performing Arts Center (EMPAC). Photo by Eileen Krywinski.