Programmed by Michèle Smith
35mm print. "A beautiful, moving, mysterious film" (Andrew O'Hehir, Salon), Pirjo Honkasalo's multilayered observational documentary was made in response to the blind eye turned by many European nations, dependent on Russia for oil, to the conflict in Chechnya. Her movie is designed as a piece of music, a symphony in three movements, or rooms, each representing the spiritual state of children affected by the war. "Longing" is set in a military academy near St. Petersburg, where young cadets, many orphaned or abandoned, are trained for future roles in Russia's army. "Breathing," filmed with cameras bravely smuggled into Grozny, the devastated Chechen capital, focuses on one woman's attempts to rescue orphaned children. "Remembering" follows her across the border to a refugee camp in neighbouring Ingushetia, where the children are given shelter. "Luminous ... A prodigious, almost spiritual experience" (O'Hehir). "Magnificent ... A director-cinematographer with a poet's vision" (Steven Holden, New York Times).
The 3 Rooms of Melancholia
Finland/Denmark/Germany/Sweden 2004. Dir: Pirjo Honkasalo. 106 min. 35mm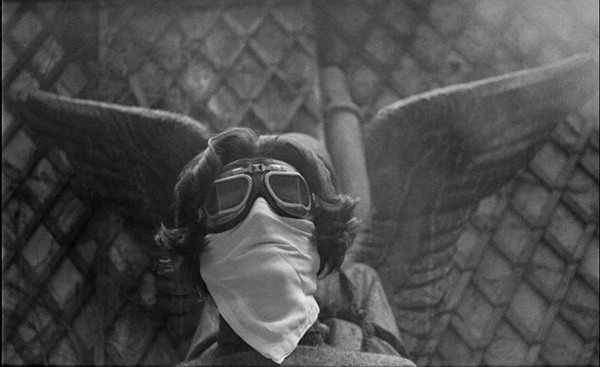 Programmed by Michèle Smith
Regarded in its time as one of the best documentaries of the New Left, Troublemakers, subtitled "a film about organizing people for change," follows the frustrated efforts of community activists to put theory into practice in an African-American community in Newark, New Jersey, two years prior to the July 1967 uprising there. Troublemakers sets the stage for a pair of shorts programmed to mark this month's 50th anniversary of the May 1968 revolution in France: Cinetracts, a series of short agit-prop films made anonymously by Chris Marker, Jean-Luc Godard, and others, using still photography; and the recently-unearthed Actua 1, which catches the spirit of '68 through footage shot by Philippe Garrel and other young protesters on the barricades. American artist Bruce Baillie, in "one of the most beautiful films ever made" (Chuck Stephens, Cinema Scope), sings us out with an old song about a revolutionary hero.
PROGRAM
Troublemakers | Norman Fruchter, Robert Machover/USA 1966. 54 min. 16mm
Actua 1 | Philippe Garrel/France 1968. 6 min. DCP
Cinetracts | France 1968. 20 min. DCP
Valentin de las Sierras | Bruce Baillie/USA 1968. 10 min. 16mm
IMAGE: Still from Philippe Garrel, Actua 1, 1968.
This program of works from San Francisco experimental-film distributor Canyon Cinema, one of DIM's favourite partners, is curated by David Dinnell, visiting faculty at CalArts and former program director at the Ann Arbor Film Festival. Studies in Natural Magic features recent films by Saul Levine, Charlotte Pryce, and Christopher Harris; rarely screened films by Standish Lawder and Jean Sousa; sublimely shot and acutely perceived portraits of cities, seas, skies, and landscapes by Peter Hutton, Julie Murray, Gary Beydler, Robert Fulton, and Emily Richardson; an audacious, energetic, feminist punk city-symphony by Betzy Bromberg; Degrees of Limitation, one of Scott Stark's earliest films, a humorous 3-minute structuralist gem; and Portland, a mid-90s travelogue and playful Rashomon-like inquiry into the nature of truth by Greta Snider.
PLUS! Because we're celebrating Canyon's 50th, we'll also be showing July '71 in San Francisco, Living at Beach Street, Working at Canyon Cinema, Swimming in the Valley of the Moon, a diary film by Hutton.
PROGRAM
Light Lick (Amen) |  Saul Levine 2017. 4 min.
Catfilm for Katy and Cynnie | Standish Lawder 1973. 3 min.
Ciao Bella or Fuck Me Dead | Betzy Bromberg 1978. 9 min.
28.IV.81 (Bedouin Spark) | Christopher Harris 2009. 3 min.
Redshift | Emily Richardson 2001. 4 min.
A Study in Natural Magic | Charlotte Pryce 2013. 3 min.
Starlight | Robert Fulton 1970. 5 min.
Swish | Jean Sousa 1982. 3 min.
Hand Held Day | Gary Beydler 1975. 6 min.
Portland | Greta Snider 1996. 12 min.
Degrees of Limitation | Scott Stark 3 min 1982
Shrimp Boat Log | David Gatten 2010. 6 min.
Boston Fire | Peter Hutton 1979. 8 min.
Orchard | Julie Murray 2004. 10 min.
July '71 in San Francisco, Living at Beach Street, Working at Canyon Cinema, Swimming in the Valley of the Moon | Peter Hutton 1971. 35 min.
Format: 16mm
Total running time: 114 min.
The Canyon Cinema 50 project is organized by the Canyon Cinema Foundation and supported in part by the George Lucas Family Foundation, the Andy Warhol Foundation for the Visual Arts, National Endowment for the Arts, Owsley Brown III Foundation, the Phyllis C. Wattis Foundation and The Fleishhacker Foundation.
Image: Still from Charlotte Pryce, A Study in Natural Magic, 2013
Programmed Tobin Gibson
Leslie Thornton in attendance! DIM Cinema presents a selection of archival work by New York artist Leslie Thornton in parallel with her exhibition at Vancouver's Unit 17. A pioneer of contemporary media aesthetics, Thornton works at the limits of cinema, video, and digital media. Films such as X-TRACTS and Peggy and Fred in Hell: The Prologue, both screening here, have coloured the development of her oeuvre over subsequent decades. Her work has been exhibited internationally at Documenta 12, the Whitney Biennial, MoMA PS1, Tate Modern, Serpentine Gallery, and Raven Row, but this exhibition and screening, curated by Tobin Gibson, mark the first presentation of its kind by Thornton in Canada.
PROGRAM


X-TRACTS | 1975, 9 min.
All Right You Guys | 1976, 16 min.
Peggy and Fred in Hell: The Prologue | 1984, 19 min.
Adynata | 1983, 30 min.
Total running time: 74 min.
Leslie Thornton: So Much Much
March 25 – May 5, 2018
Unit 17 | 2954 W 4 Ave, Vancouver
www.unit17.org
Image: Still from Adynata, 1983.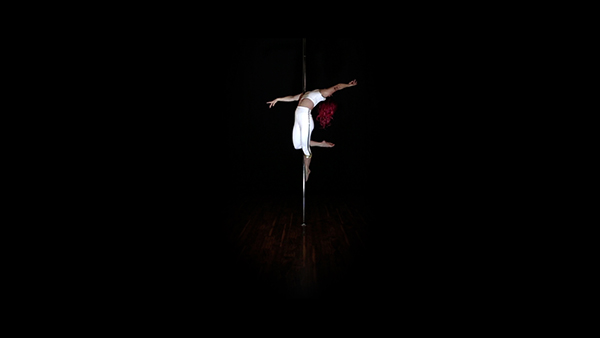 In Person: Lynn Marie Kirby and Lauren Marsden
The artists featured in February's DIM presentation met in San Francisco in 2008, when Lauren Marsden was a student in Lynn Marie Kirby's graduate class at the California College of the Arts. This encounter was the beginning of nearly a decade of conversations about such themes as the choreographic in film, the role of director/collaborator, improvisation as method and subject, the imaging of sound, and the importance of place-ness. This program of short works, alternating from one artist to the other, visits these themes, much like a dialogue on the screen.
PROGRAM
Study in Choreography for Camera Remote | Lynn Marie Kirby 2000-2001. 6 min.
Against a Brick Wall | Lauren Marsden 2015. 3 min.
Karate Class Exposure, Three Variations | Lynn Marie Kirby 2006. 12 min.
Location Location: 2400 Motel | Lauren Marsden 2015. 3 min.
Fields of Grain | Lynn Marie Kirby 1984-ongoing. 7 min.
Birds of Paradise | Lauren Marsden 2017. 15 min.
Room Tone | Lynn Marie Kirby 2016. 12 min.
Lynn Marie Kirby is preoccupied with questions of place, the residue of history, and liminal states, and with seeing through different systems, both their visible and hidden underpinnings. Her practice depends on improvisation and collaboration, accidents that make her jump, and forms of contemplation. She explores how technologies are used as extensions of perception to capture the flow of time. Her films have been shown in galleries and festivals around the world. She is a Professor of Fine Arts and Film at the California College of the Arts.
Lauren Marsden experiments with the ways a performative act can be documented and re-circulated, often in relationship to contentious and gendered sites and landscapes. At the core of her practice is a collaborative methodology called structured improvisation, which she has used with many professionals, including a police sketch artist, a typeface designer, voice-over actors, costume designers, and pole dancers. She has exhibited her work at galleries and festivals in Canada and around the world. Marsden teaches media arts and critical writing at UVic and SFU and is the editor of Decoy Magazine, a Vancouver arts publication.
Image: Birds of Paradise, Lauren Marsden, 2017. Courtesy of the artist.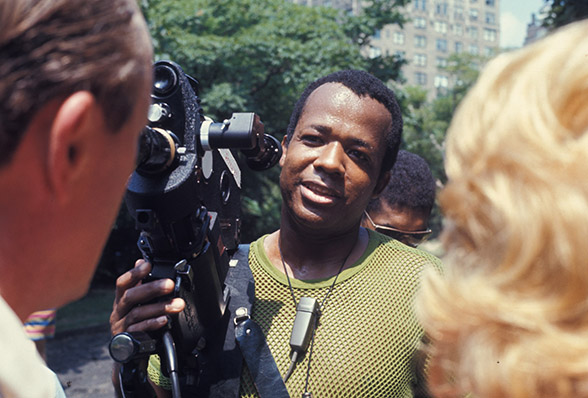 Programmed by Michèle Smith
"It's one of the greatest movies about filmmaking ever made ... A crucial work of late-sixties politics in action."
RICHARD BRODY, THE NEW YORKER
In this groundbreaking experimental documentary, director William Greaves sets a trap for his cast and crew, who have gathered in Central Park ostensibly to shoot the break-up scene in a fictional drama called Over the Cliff. Unbeknownst to them, Greaves, an erstwhile student and teacher of method acting (or psycho-drama), is waiting to see how long it will take for them to rebel against his seemingly incompetent direction and poorly written script. "Greaves saw this as a metaphor for politics: how absurd do the rules have to be before people revolt against them?" Embodying the intertwinement of the social, the experiential, and the material, "the symbiopsychotaxiplasm is a writhing mass of conflicts, identifications, actors, audiences, as heterogeneous and chaotic as Central Park itself" (Shonni Enelow, Method Acting and Its Discontents).
Symbiopsychotaxiplasm (Take One). USA 1968. Dir: William Greaves. 75 min. DCP. Courtesy Janus Films.
Programmed by Michèle Smith
"Lamentations: A Monument to the Dead World belongs to a 35-hour film cycle, The Book of All the Dead, which comprises the bulk of Toronto-based Bruce Elder's filmmaking from 1975 to 1994. In ancient Egyptian culture, the Book of the Dead consisted of religious texts intended to help preserve the spirit of the departed in the afterlife — but in Elder's reading, that comforting idea of continuity takes on a rather darker cast. Lamentations is comprised of a complex audio and visual patchwork: a philosophical meditation superimposed as text throughout the film; vignettes featuring a comical but disturbing Franz Liszt, a debate between Isaac Newton and George Berkeley, an angry, deranged man in an alley, and an arrogant psychiatrist; and a final search for salvation in the forests of British Columbia, the American Southwest, and Mexico's Yucatan. Lamentations earned Elder praise from avant-garde legend Stan Brakhage, who said: 'I feel closer to this epic-maker Elder than to any other living film-maker'" (Jim Shedden, Canada on Screen digital catalogue).

Note: Lamentations: A Monument to the Dead World will screen in two parts over two nights.

Part I: The Dream of the Last Historian
(195 min.)
Tuesday, December 5, 2017 - 7:00pm

Part II: The Sublime Calculation
(240 min.)
Wednesday, December 6, 2017 - 7:00pm
Format: DCP
Image: Still from Part II: The Sublime Calculation, courtesy of Bruce Elder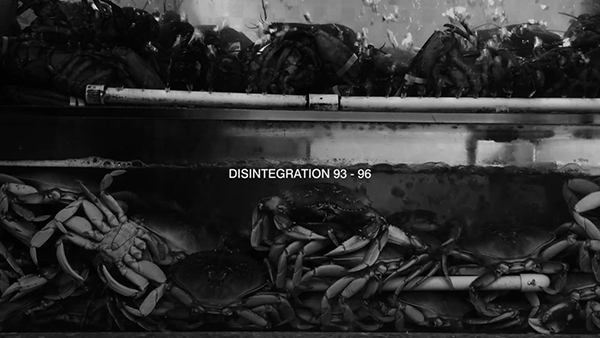 Programmed by Allison Collins
DIM Cinema presents a double-bill evening of Philippines-made feature works by filmmakers Shireen Seno and John Torres, plus a selection of short works by Miko Revereza. The program contemplates what it means to be both in and 'of' a place while interrogating nationalisms and the lasting effects of Western imperialism. America's checkered past of influence in Southeast Asia forms the backdrop: as a cultural measuring post in Seno's experimental feature Big Boy; and in Torres's latest film, People Power Bombshell, as the catalyzing force for a fictional account of Vietnamese refugees fleeing to the Philippines. As prelude to each feature, short works by Miko Revereza, an emerging voice in Filipino-American filmmaking, have been selected as contemplative inscriptions of direct commentary, and for awareness of how national identity traverses literal borders.
PROGRAM
7 PM
Big Boy | Philippines 2013. Dir: Shireen Seno. 89 min. DCP
Disintegration 93-96 | USA 2017. Dir: Miko Revereza. 5 min. DCP

9 PM
Droga! | USA 2013. Dir: Miko Revereza. 8 min. DCP
People Power Bombshell: The Diary of Vietnam Rose | Philippines 2016. Dir: John Torres. 89 min. DCP

Image: Still from Disintegration, 2017, copyright Miko Revereza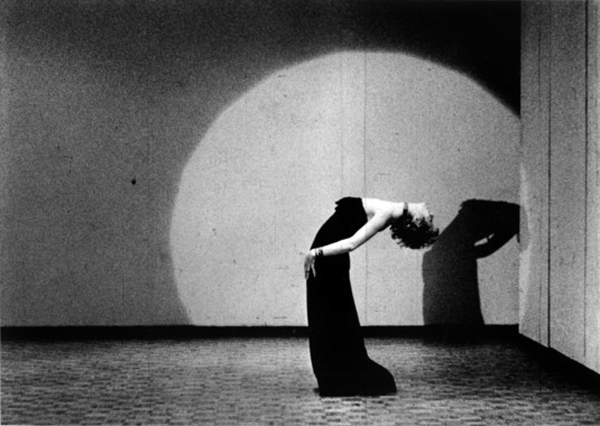 Programmed by 
Michèle Smith
The first feature by legendary choreographer Yvonne Rainer, soon to become a prominent independent filmmaker, observes a love triangle between three dancers from various points of view. This genre-defying but now classic experimental film was shot by Babette Mangolte (whose work is featured in September's DIM Cinema program) and uses various stylistic devices — rehearsal vs performance, fiction vs nonfiction, dialogue vs intertitles, objective vs subjective descriptions, diegetic vs non-diegetic sound — to document, in the director's words, "the spectacle of a group of people intensely involved in a kind of work, in the task of performing." Watch for the final sequence, which recapitulates the Louise Brooks vehicle Pandora's Box (1929) in a series of tableaux vivants. 16mm print.
Lives of Performers. USA 1972. Dir: Yvonne Rainer. 90 min. 16mm
IMAGE: Film still copyright Yvonne Rainer.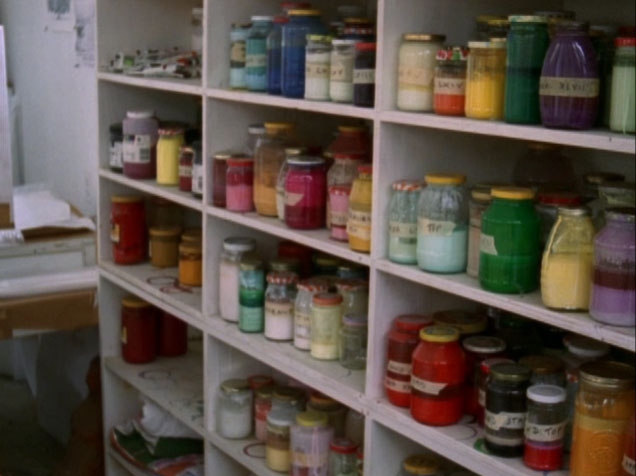 Programmed by Michèle Smith
This month DIM Cinema has arranged a series of studio visits, beginning with Jem Cohen's short portrait of the sculptor Ann Truitt (1921-2004) and ending with the ceremonial liberation of Jay DeFeo's painting The White Rose, weighing over 2,300 pounds, from her second-floor studio in San Francisco. In between, and in their respective studios, Sarah Pucill plays with the blinds, Bruce Nauman walks in an exaggerated manner, and Ken Jacobs goes psychedelicological. The evening ends with a story told by Babette Mangolte about two artists and one studio. In the 1960s, Henryk Stażewski invited Edward Krasiński to share a space in Warsaw; after Stażewski's death, Krasiński created an installation in situ as a shrine to his friend.
PROGRAM
Ann Truitt, Working | Jem Cohen/USA 2009. 13 min.
Blind Light | Sarah Pucill/Great Britain 2007. 22 min.
A Loft | Ken Jacobs/USA 2010. Silent. 17 min.
Walking in an Exaggerated Manner Around the Perimeter of a Square | Bruce Nauman/USA 1968. Silent. 10 min.
Edward Krasiński's Studio | Babette Mangolte/Poland-USA 2012. 30 min.
The White Rose | Bruce Conner/USA 1967. 7 min.
Image: Still from Ann Truitt, Working, 2009, by Jem Cohen. Copyright of the artist, courtesy of Video Data Bank, www.vdb.org, School of the Art Institute of Chicago
Pages