Monday, November 23, 2015 - 7:30 pm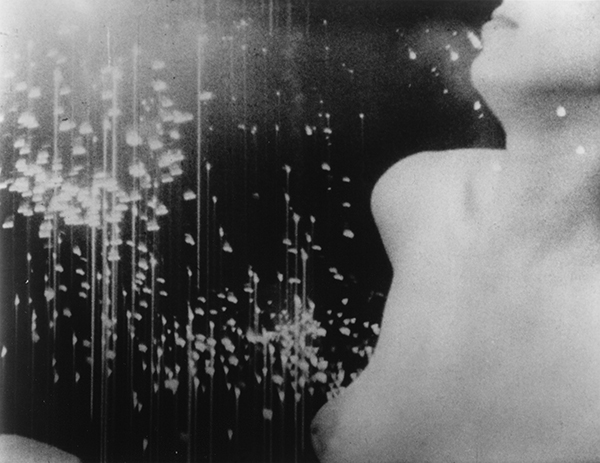 In 1970, a unique project was commissioned by the Stills Division of the National Film Board of Canada: fifteen West Coast artists -- many of them using a camera for the first time -- were invited to create a series of photographic booklets that were later compiled into an anthology. The B.C. Almanac(h) C-B artists conceived the book as an exhibition, and designed the accompanying exhibition as a 3-D version of the book's production. To bring to light this forgotten event in the history of West Coast media art, Presentation House Gallery has reprinted the anthology and remounted the exhibition, along with works from the period by artists featured in the book.
This screening of iconic works by West Coast filmmakers reflects the collage and deconstruction aesthetic of the BC Almanac, and celebrates a vibrant, multidisciplinary art scene as it embraced the expressive potential of newly accessible camera technologies.
Cosmic Ray | Bruce Conner/USA 1961. 4.5 min. 16mm.
Variations on a Cellophane Wrapper | David Rimmer/Canada 1970. 9 min. 16mm.
7362 | Pat O'Neill/USA 1967. 10 min. 16mm.
Aaeon | Al Razutis/Canada 1970. 24 min. 16mm.
Runs Good | Pat O'Neill/USA 1970. 15 min. 16mm.
Crossroads | Bruce Conner/USA 1976. 37 min. 35mm.
Total running time: approx. 99 minutes
Organized in partnership with Presentation House Gallery and its exhibition B.C. Almanac(h) C-B, on display September 30 - November 29, 2015.
presentationhousegallery.org
Bruce Conner
(1933-2008) was based in San Francisco for most of his career. His drawings, collages, sculptures, assemblages, photographs and films were considered groundbreaking in his own lifetime.
Pat O'Neill has been involved in the Los Angeles avant-garde film scene since the 1960s. A former professor at CalArts, his practice includes drawing, sculpture, printmaking and photography, but he is best known for his highly graphic, layered and reflexive films made with an optical printer.
Al Razutis moved to Vancouver from the United States in 1968, after graduate studies in mathematical physics, bringing a combination of technological interests to his multimedia experiments and innovations, most recently in virtual reality and stereoscopic 3-D video. His films have received a number of awards, including a 1988 Los Angeles Film Critics Award.
David Rimmer is an internationally renowned experimental and documentary filmmaker from Vancouver who has also worked in performance, sound, sculpture, and holography. He was an influential teacher in the film and video department at Emily Carr Institute of Art and Design.
Programmed by Michèle Smith with Helga Pakasaar
Image: Bruce Conner, Cosmic Ray, 1961. Courtesy Conner Family Trust. ⓒ Conner Family Trust