Wednesday, June 28, 2017 - 7:30 pm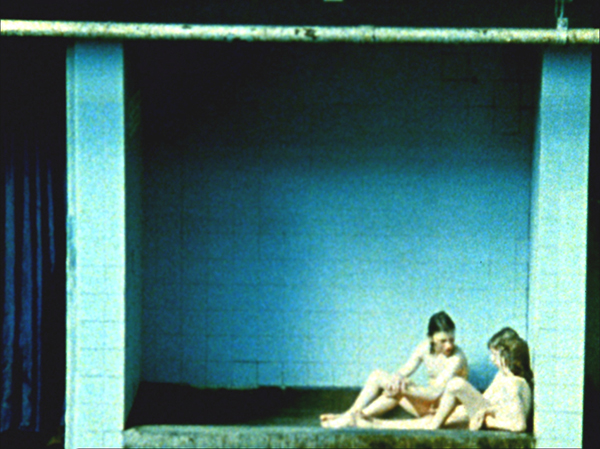 FREE SCREENING DIM Cinema presents a free screening pairing two canonic works of Canadian experimental film: Michael Snow's single-take across a New York loft, perhaps "the most consequential zoom shot in the history of cinema" (Jonathan Rosenbaum, Monthly Film Bulletin), and Alberta-born, B.C.-based filmmaker Ellie Epp's 12-shot study of a soon-to-be-demolished public bath in London, which "maps another way out of structural film toward a cinema of delicate implication" (Bart Testa, Canadian Encyclopedia).
"If a room could speak about itself this would be the way it would go."
— Manny Farber on Wavelength
"In a lovely, non-dogmatic way, we are introduced again to the wonders of watching cinema, not just through an assertion of the beautiful image, but also through an exploration of the image's constituent elements."
— Chris Kennedy on Trapline
Wavelength | Michael Snow/1967. 45 min. 16mm
Trapline | Ellie Epp/1976. 18 min. 16mm
Programmed by Michèle Smith
Image: Still from Trapline. Courtesy of Ellie Epp, CFMDC and the West Coast Film Archive.