Wednesday, April 6, 2022 - 7:00 pm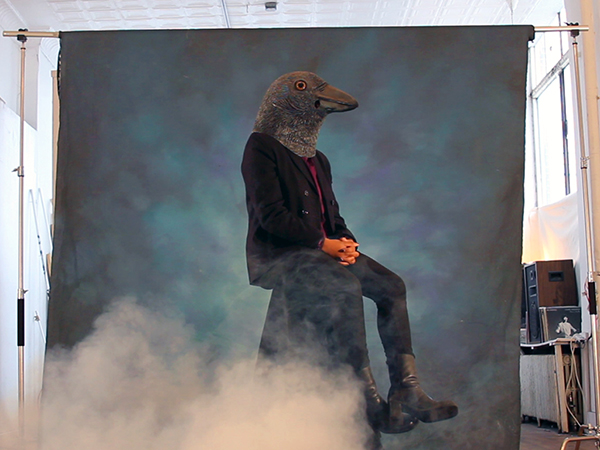 Cauleen Smith, still from Crow Requiem (2015). Courtesy of the artist.
In celebration of Capture Photography Festival 2022, DIM Cinema brings together four extraordinary filmmakers to interrogate the meanings of images drawn by light. Whether translating photographs into time-based media or cutting and pasting found footage, the short films in this program disassemble memories, histories, myths, percepts, and representations, while clearing space for their potential reassembly in altered form. We enter onto a rocky-beach scene staged and photographed by Agnès Varda 30 years earlier. We explore "the grammar of looking and the grammar of language", listening in darkness to Lis Rhodes reading text extracts from Gertrude Stein and watching in silence a mysterious sequence of photographs and negatives. We then pass through a dense fog with Cauleen Smith to see the connections between state-sanctioned violence against people of colour and the flight of persecuted crows in two cities—historically, key stations on the Underground Railroad and early hubs for cinema and 3D optical technologies. And we remain glued to our seats until the curtain is brought down on Lindsay McIntyre's ​"true crime" account of the life, death, and afterlife of a beloved medium.
Programmed and introduced by Michèle Smith. Post-screening Q&A with Lindsay McIntyre
Ulysse
France 1982
Agnès Varda
22 min.
Light Reading
Great Britain 1978
Lis Rhodes
20 min.
Crow Requiem
USA 2015
Cauleen Smith
11 min.
Film's Final Curtain
Canada 2018
Lindsay McIntyre
23 min.