Wednesday, June 22, 2016 - 7:30 pm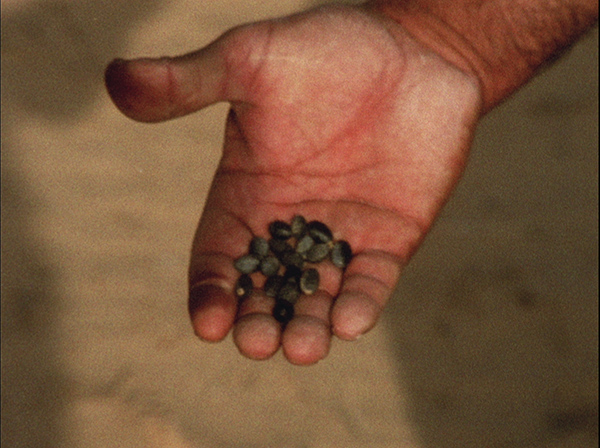 Made at L'Abominable, the artist-run film lab in La Courneuve, France, Brûle la mer uses co-director Maki Berchache's own experience of leaving Tunisia after the 2011 Jasmine Revolution as an entry point for a collective narrative about the harragas, North African migrants seeking refuge and a new, "better" life in Europe. "The film is a poetic quest which combines materiality (in the strictest sense of that which is material life) and abstraction: the experience of rupture, of reversal. The images should render perceptible the connection between a country left behind and the country of dreams, and then, the reversal which slowly takes hold, of how the country of dreams becomes the country left behind" (Nathalie Nambot). 
Brûle la mer | Tunisia/France

2014.
Dirs: Nathalie Nambot, Maki Berchache. 
75 min. 35mm
Programmed by Michèle Smith
Image: "Olives", courtesy of the artists.