Wednesday, September 5, 2018 - 7:30 pm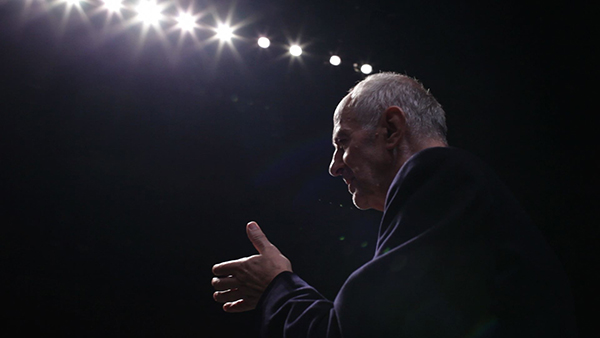 Programmed by Michèle Smith
Fascinated by the "erratic meetings and schisms" of images, artefacts and histories, Canadian artist Corin Sworn builds her research into "scripts," sometimes as objects and propositions in a gallery, sometimes as characters and narratives in a film. The script for Lens Prism, a fragmented soliloquy delivered by an unidentified man to an empty theatre, reflects on a common paradox of representation: that we express ourselves more readily by appropriating pre-existing narratives — here from literature, theory, and film — than by finding the words for our own experiences. Prompted by a collection of slides taken in Peru thirty years earlier by the artist's father, the script for The Foxes, first shown in the Scottish pavilion at the 2013 Venice Biennale, leads to a consideration of the legibility of photographs and the shifting nature of the narratives we create from them. Finally, the feature-length script for The Coat, made with fellow Emily Carr University alumnus Tony Romano, uses an ingenious subtitling strategy to combine the directors' response to interviews with migrants in Canada and Italy with Sworn's research on the commedia dell'arte, resulting in a loose adaptation of Aristophanes' play The Birds filmed in Calabria.

Lens Prism | Corin Sworn/Great Britain-France 2010. 15 min. DCP
The Foxes | Corin Sworn/Great Britain-Canada-Peru 2013. 18 min. DCP
The Coat | Tony Romano, Corin Sworn/Great Britain-Canada-Italy 2016. 58 min. DCP

Image: Still from Lens Prism, 2010, courtesy of the artist and Koppe Astner, Glasgow.