Wednesday, January 25, 2017 - 7:30 pm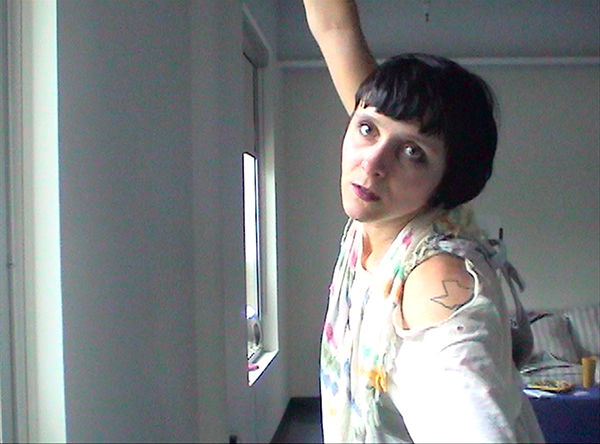 ARTIST K8 HARDY IN ATTENDANCE. 
"In 2001, I set out on the structuralist journey that has become my first feature film, Outfitumentary. I named the project at the outset, and considered it a document for posterity, an important record of the dress codes of a radical lesbian underground. The formal rules I imposed were simple: to roll my video camera and capture a shot of myself from head to toe with a turn to provide front and back. Ultimately, I played fast and loose with my own rules, but stayed true to my original intentions" (© K8 Hardy, NY, 2016).
Outfitumentary | USA 2016. Dir: K8 Hardy. 82 min. DCP
Programmed by Tobin Gibson and Kara Hansen
K8 Hardy (b. 1977, Fort Worth, Texas) is an artist and filmmaker based in New York. Her performances, photographs, self-distributed zines, videos (including music videos for Le Tigre, Lesbians on Ecstasy and Men) and films have been exhibited at venues including the Whitney Museum of American Art/Whitney Biennial 2012; MoMA PS1, NY; Dallas Contemporary, Dallas, Texas; The Tate Modern, London; Reena Spaulings Fine Art, NYC; Künstlerhaus, Halle für Kunst und Medien in Graz, Austria. 
Outfitumentary is her first feature film.
Presented in collaboration with the Contemporary Art Society Vancouver, Emily Carr University of Art + Design, Cineworks, and Queer Arts Festival.
K8 will speak about the film at an event the following evening, 26 January, starting at 7 PM at ECUAD. 
Image: © K8 Hardy; courtesy of the artist; Hardy Studio; Picture Palace Pictures