Wednesday, January 14, 2015 - 7:30 pm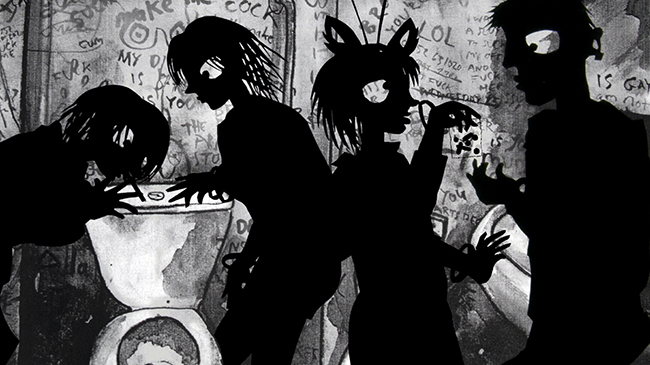 Programmed by Michèle Smith
British artist Phil Collins giddily mixes genres — documentary and musical, silhouette animation and late-night television — in this love letter to the city of Glasgow. At the heart of the film is a song cycle by Cate Le Bon interpreted by non-professionals filmed in their everyday environments to the accompaniment of the Royal Scottish Orchestra. The musical sequences are punctuated by public-access broadcasts from a disused 1960s TV studio, its doors re-opened by Collins to people from every walk of life, and by a series of short animations by Matthew Robins, soundtracked by Mogwai's Barry Burns, which follows a group of characters on a night out. From children to pensioners, from poets to prisoners, Collins's Glaswegians talk, sing, and dance us deep into the soul of their city and beyond, exploring the need for human interaction amid the alienating information overload of the digital age. 
Great Britain 2014. Dir: Phil Collins. 82 min. DCP
Image: Courtesy of Shady Lane Productions.