Monday, July 20, 2009 - 8:30 pm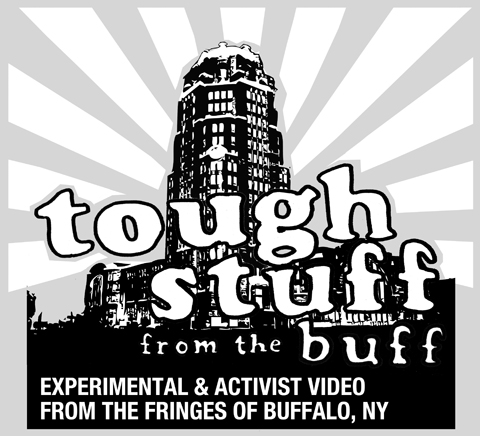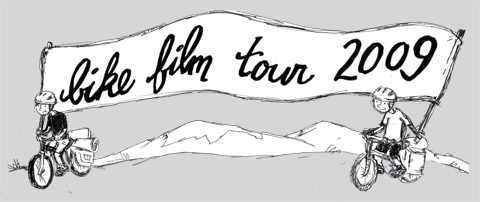 Programmed by Marc Moscato, Julie Perini and David Gracon
Marc Moscato and David Gracon in person
Filmmakers Marc Moscato and David Gracon team up to hit the road by bicycle to present Tough Stuff from the Buff, a collection of underground and defiantly independent videos about their hometown of Buffalo, NY. The 12-stop tour will screen at theaters, all ages venues and non-traditional spaces throughout the Pacific Northwest this July-August.
Out of the post-industrial ghost-lands of Buffalo, a media scene has emerged with an urgency, tradition and aesthetic all its own. With roots in early media activism of the 1970s, and supported by a network of artist-run initiatives, the city has only recently started to become recognized for its lo-fi, experimental and, above all, uncompromising body of film and video. This collection acknowledges the origins of this tradition, while focusing on contemporary examples of those persevering against the odds of creating media in a dying rustbelt town.
Buffalo We're Looking Good!, WKBW. 1980s, 1mins, video.
Oscular Pets, Tony Conrad. 2003, 7mins, video.
Main Attraction, Paris Henderson. 2006, 5mins, video.
Fork, Chris Ernst. 2007, 3.5 mins, video/ 16mm.
Oh, Buffalo!, Marc Moscato. 2005, 3mins, video.
Transient Views of WNY, Terry Cuddy. 2004, 5mins, video.
Lenox, Esther Johnson. 2004, 20mins, video/ 16mm.
Evidence, Critical Art Ensemble. 2004, 5mins, video.
Poor White Trash Girl: Class Consciousness, Kelly Spivey. 2002, 5mins, super 8.
Watch me break it down, Julie Perini. 2006, 1mins, video.
I Luved This City, Stephanie Gray. 2000, 4mins, super 8.
Choose Your Own Adventure, Real Dream Cabaret. 2005, variable length, video/ super 8.
Walk, Meg Knowles. 2006, 3mins, super 8/ video.
Vacancy, Gabriella Citriniti. 2006, 5mins, video.
The 12th Man, David Gracon. 2009, 3mins, video.
+
Tuesday July 21 2009 7:00pm
Spartacus Books 684 E. Hastings St. (FREE)
Everything I've Ever Done: D.I.Y, Municipal Policy, and Community Change
AV Lecture by Marc Moscato

Marc Moscato presents a slide lecture on working from both the margins of radical Do-It-Yourself culture and from within city policy affecting community change. Covering his involvement in anti-globalization organizing, directing a DIY center and working for Portland's premier arts and cultural institutions, he will also speak about how place and social history continues to inform his work.
Marc Moscato is an artist, curator and activist living in Portland, OR. He has more than 10 years experience working in marketing and communications, and has worked for Museum of Contemporary Craft, City Club of Portland, Microcosm Publishing, Peripheral Produce and Squeaky Wheel, in addition to directing multi-arts center My House in Eugene OR, 2001-2003.