Wednesday, May 23, 2018 - 7:30 pm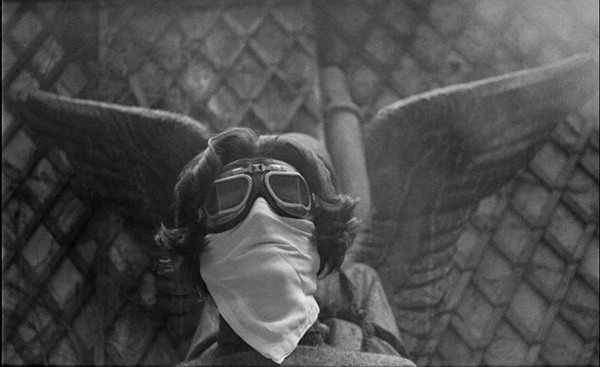 Regarded in its time as one of the best documentaries of the New Left, Troublemakers, subtitled "a film about organizing people for change," follows the frustrated efforts of community activists to put theory into practice in an African-American community in Newark, New Jersey, two years prior to the July 1967 uprising there. Troublemakers sets the stage for a pair of shorts programmed to mark this month's 50th anniversary of the May 1968 revolution in France: Cinetracts, a series of short agit-prop films made anonymously by Chris Marker, Jean-Luc Godard, and others, using still photography; and the recently-unearthed Actua 1, which catches the spirit of '68 through footage shot by Philippe Garrel and other young protesters on the barricades. American artist Bruce Baillie, in "one of the most beautiful films ever made" (Chuck Stephens, Cinema Scope), sings us out with an old song about a revolutionary hero.
Troublemakers | Norman Fruchter, Robert Machover/USA 1966. 54 min. 16mm
Actua 1 | Philippe Garrel/France 1968. 6 min. DCP
Cinetracts | France 1968. 20 min. DCP
Valentin de las Sierras | Bruce Baillie/USA 1968. 10 min. 16mm
Programmed by Michèle Smith
Image: Still from Philippe Garrel, Actua 1, 1968.