Monday, April 14, 2014 - 8:30 pm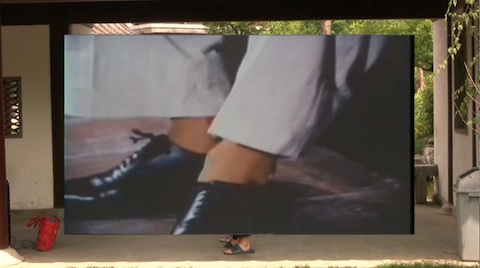 Using E. O. Plauen's comic strip of the same name as an entry point, Vater und Sohn/Father and Son/父与子 is a video essay in which Vancouver-based artist Casey Wei combines documentary and travelogue footage with appropriated images to trace the migration of this comic strip from Nazi Germany through Maoist China to the present day. As a child growing up in Shanghai, Wei read collections of the comic and assumed it was Chinese. In 2012, she stumbled across an image of it online in German, and was shocked to discover its true origins. Wei traveled to Germany and China to conduct interviews with people who have encountered the comic strip in various contexts. The film presents the failed utopian strategies of the 20th century through the lens of this comic and provokes thoughts about memory, influence, time, and history.
Please see a trailer for Vater und Sohn/Father and Son/父与子
here.
Casey Wei (b. 1985, Shanghai) is a Vancouver-based artist working in film/video and text. In 2012, she graduated with an MFA in Interdisciplinary Arts from Simon Fraser University, where her thesis work was the video Murky Colors. Vater und Sohn/Father and Son/父与子 is her second video and her first feature-length work.