Programmed Tobin Gibson
Leslie Thornton in attendance! DIM Cinema presents a selection of archival work by New York artist Leslie Thornton in parallel with her exhibition at Vancouver's Unit 17. A pioneer of contemporary media aesthetics, Thornton works at the limits of cinema, video, and digital media. Films such as X-TRACTS and Peggy and Fred in Hell: The Prologue, both screening here, have coloured the development of her oeuvre over subsequent decades. Her work has been exhibited internationally at Documenta 12, the Whitney Biennial, MoMA PS1, Tate Modern, Serpentine Gallery, and Raven Row, but this exhibition and screening, curated by Tobin Gibson, mark the first presentation of its kind by Thornton in Canada.
X-TRACTS | 1975, 9 min.
All Right You Guys | 1976, 16 min.
Peggy and Fred in Hell: The Prologue | 1984, 19 min.
Adynata | 1983, 30 min.
Total running time: 74 min.
Leslie Thornton: So Much Much
March 25 – May 5, 2018
Unit 17 | 2954 W 4 Ave, Vancouver
www.unit17.org
Image: Still from Adynata, 1983.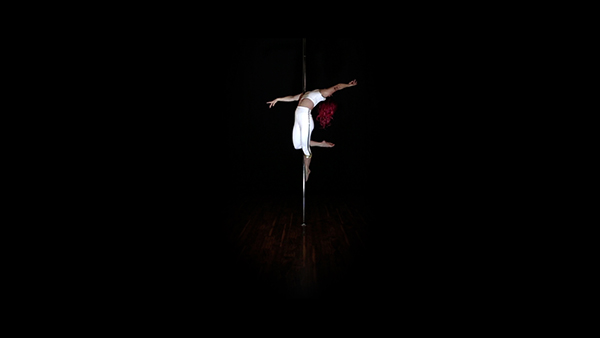 In Person: Lynn Marie Kirby and Lauren Marsden
The artists featured in February's DIM presentation met in San Francisco in 2008, when Lauren Marsden was a student in Lynn Marie Kirby's graduate class at the California College of the Arts. This encounter was the beginning of nearly a decade of conversations about such themes as the choreographic in film, the role of director/collaborator, improvisation as method and subject, the imaging of sound, and the importance of place-ness. This program of short works, alternating from one artist to the other, visits these themes, much like a dialogue on the screen.
Study in Choreography for Camera Remote | Lynn Marie Kirby 2000-2001. 6 min.
Against a Brick Wall | Lauren Marsden 2015. 3 min.
Karate Class Exposure, Three Variations | Lynn Marie Kirby 2006. 12 min.
Location Location: 2400 Motel | Lauren Marsden 2015. 3 min.
Fields of Grain | Lynn Marie Kirby 1984-ongoing. 7 min.
Birds of Paradise | Lauren Marsden 2017. 15 min.
Room Tone | Lynn Marie Kirby 2016. 12 min.
Lynn Marie Kirby is preoccupied with questions of place, the residue of history, and liminal states, and with seeing through different systems, both their visible and hidden underpinnings. Her practice depends on improvisation and collaboration, accidents that make her jump, and forms of contemplation. She explores how technologies are used as extensions of perception to capture the flow of time. Her films have been shown in galleries and festivals around the world. She is a Professor of Fine Arts and Film at the California College of the Arts.
Lauren Marsden experiments with the ways a performative act can be documented and re-circulated, often in relationship to contentious and gendered sites and landscapes. At the core of her practice is a collaborative methodology called structured improvisation, which she has used with many professionals, including a police sketch artist, a typeface designer, voice-over actors, costume designers, and pole dancers. She has exhibited her work at galleries and festivals in Canada and around the world. Marsden teaches media arts and critical writing at UVic and SFU and is the editor of Decoy Magazine, a Vancouver arts publication.
Image: Still from Lauren Marsden, Birds of Paradise, 2017. Courtesy of the artist.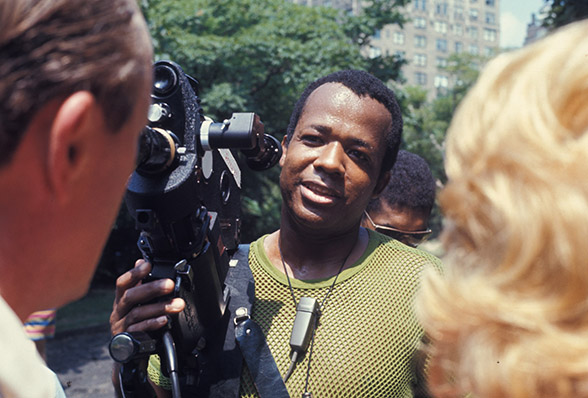 Programmed by Michèle Smith
"It's one of the greatest movies about filmmaking ever made ... A crucial work of late-sixties politics in action."
RICHARD BRODY, THE NEW YORKER
In this groundbreaking experimental documentary, director William Greaves sets a trap for his cast and crew, who have gathered in Central Park ostensibly to shoot the break-up scene in a fictional drama called Over the Cliff. Unbeknownst to them, Greaves, an erstwhile student and teacher of method acting (or psycho-drama), is waiting to see how long it will take for them to rebel against his seemingly incompetent direction and poorly written script. "Greaves saw this as a metaphor for politics: how absurd do the rules have to be before people revolt against them?" Embodying the intertwinement of the social, the experiential, and the material, "the symbiopsychotaxiplasm is a writhing mass of conflicts, identifications, actors, audiences, as heterogeneous and chaotic as Central Park itself" (Shonni Enelow, Method Acting and Its Discontents).
Symbiopsychotaxiplasm (Take One). USA 1968. Dir: William Greaves. 75 min. DCP. Courtesy Janus Films.
Programmed by Michèle Smith
"Lamentations: A Monument to the Dead World belongs to a 35-hour film cycle, The Book of All the Dead, which comprises the bulk of Toronto-based Bruce Elder's filmmaking from 1975 to 1994. In ancient Egyptian culture, the Book of the Dead consisted of religious texts intended to help preserve the spirit of the departed in the afterlife — but in Elder's reading, that comforting idea of continuity takes on a rather darker cast. Lamentations is comprised of a complex audio and visual patchwork: a philosophical meditation superimposed as text throughout the film; vignettes featuring a comical but disturbing Franz Liszt, a debate between Isaac Newton and George Berkeley, an angry, deranged man in an alley, and an arrogant psychiatrist; and a final search for salvation in the forests of British Columbia, the American Southwest, and Mexico's Yucatan. Lamentations earned Elder praise from avant-garde legend Stan Brakhage, who said: 'I feel closer to this epic-maker Elder than to any other living film-maker'" (Jim Shedden, Canada on Screen digital catalogue).

Note: Lamentations: A Monument to the Dead World will screen in two parts over two nights.

Part I: The Dream of the Last Historian
(195 min.)
Tuesday, December 5, 2017 - 7:00pm

Part II: The Sublime Calculation
(240 min.)
Wednesday, December 6, 2017 - 7:00pm
Format: DCP
Image: Still from Part II: The Sublime Calculation, courtesy of Bruce Elder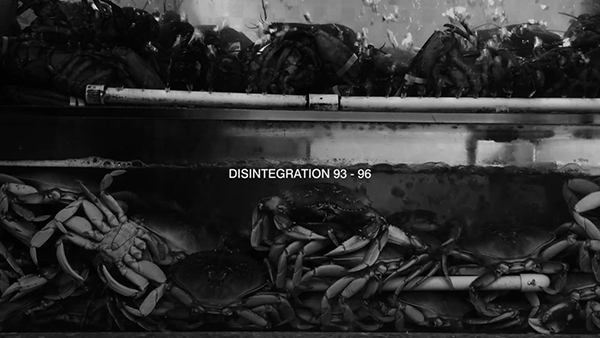 Programmed by Allison Collins
DIM Cinema presents a double-bill evening of Philippines-made feature works by filmmakers Shireen Seno and John Torres, plus a selection of short works by Miko Revereza. The program contemplates what it means to be both in and 'of' a place while interrogating nationalisms and the lasting effects of Western imperialism. America's checkered past of influence in Southeast Asia forms the backdrop: as a cultural measuring post in Seno's experimental feature Big Boy; and in Torres's latest film, People Power Bombshell, as the catalyzing force for a fictional account of Vietnamese refugees fleeing to the Philippines. As prelude to each feature, short works by Miko Revereza, an emerging voice in Filipino-American filmmaking, have been selected as contemplative inscriptions of direct commentary, and for awareness of how national identity traverses literal borders.

PART 1: 7 PM
Big Boy | Philippines 2013. Dir: Shireen Seno. 89 min. DCP
Disintegration 93-96 | USA 2017. Dir: Miko Revereza. 5 min. DCP

PART 2: 9 PM
Droga! | USA 2013. Dir: Miko Revereza. 8 min. DCP
People Power Bombshell: The Diary of Vietnam Rose | Philippines 2016. Dir: John Torres. 89 min. DCP

Image: Still from Disintegration, 2017, copyright Miko Revereza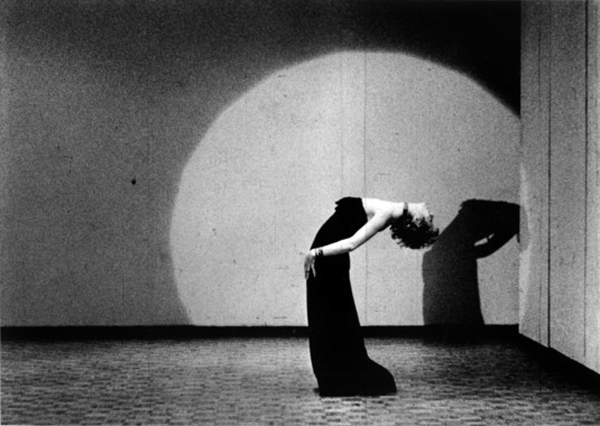 Programmed by 
Michèle Smith
The first feature by legendary choreographer Yvonne Rainer, soon to become a prominent independent filmmaker, observes a love triangle between three dancers from various points of view. This genre-defying but now classic experimental film was shot by Babette Mangolte (whose work is featured in September's DIM Cinema program) and uses various stylistic devices — rehearsal vs performance, fiction vs nonfiction, dialogue vs intertitles, objective vs subjective descriptions, diegetic vs non-diegetic sound — to document, in the director's words, "the spectacle of a group of people intensely involved in a kind of work, in the task of performing." Watch for the final sequence, which recapitulates the Louise Brooks vehicle Pandora's Box (1929) in a series of tableaux vivants. 16mm print.
Lives of Performers. USA 1972. Dir: Yvonne Rainer. 90 min. 16mm
Image: Film still copyright Yvonne Rainer.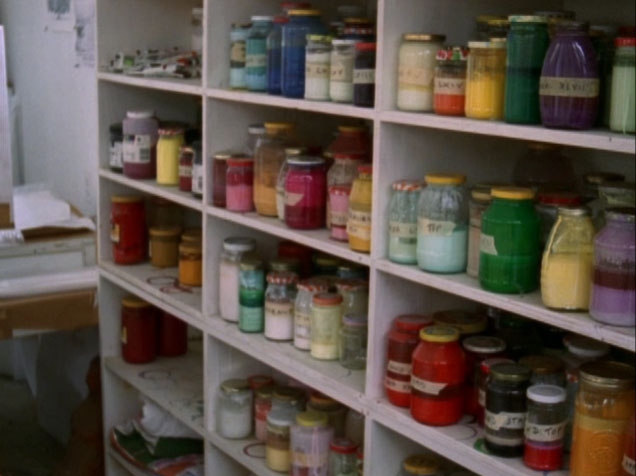 Programmed by Michèle Smith
This month DIM Cinema has arranged a series of studio visits, beginning with Jem Cohen's short portrait of the sculptor Ann Truitt (1921-2004) and ending with the ceremonial liberation of Jay DeFeo's painting The White Rose, weighing over 2,300 pounds, from her second-floor studio in San Francisco. In between, and in their respective studios, Sarah Pucill plays with the blinds, Bruce Nauman walks in an exaggerated manner, and Ken Jacobs goes psychedelicological. The evening ends with a story told by Babette Mangolte about two artists and one studio. In the 1960s, Henryk Stażewski invited Edward Krasiński to share a space in Warsaw; after Stażewski's death, Krasiński created an installation in situ as a shrine to his friend.
Ann Truitt, Working | Jem Cohen/USA 2009. 13 min.
Blind Light | Sarah Pucill/Great Britain 2007. 22 min.
A Loft | Ken Jacobs/USA 2010. Silent. 17 min.
Walking in an Exaggerated Manner Around the Perimeter of a Square | Bruce Nauman/USA 1968. Silent. 10 min.
Edward Krasiński's Studio | Babette Mangolte/Poland-USA 2012. 30 min.
The White Rose | Bruce Conner/USA 1967. 7 min.
Image: Still from Ann Truitt, Working, 2009, by Jem Cohen. Copyright of the artist, courtesy of Video Data Bank, www.vdb.org, School of the Art Institute of Chicago
Programmed by Michèle Smith
"One of the few GREAT films of all cinema." Stan Brakhage

FREE SCREENING! A native of London, Ontario, Jack Chambers (1931-1978) was already renowned as a painter before he ventured into filmmaking. He completed six films; the last was his masterpiece, The Hart of London, begun the year he was diagnosed with leukemia. This feature-length experiment in "perceptual realism" combines newsreels, found photography, and original footage. "It's a film of startling juxtapositions that seems to be speaking to elemental issues of life and death, yet it also manages to interweave five or six grand themes and let the viewer feel that they are logically interrelated" (Fred Camper, Chicago Reader). Chief among them is our alienation from nature, evoked in the opening footage of the capture and killing of a deer that has wandered into London, and reprised in every major scene thereafter as one of the costs of civilization.

The Hart of London Canada 1970. Dir: Jack Chambers. 79 min. 16mm
Image: Courtesy of CFMDC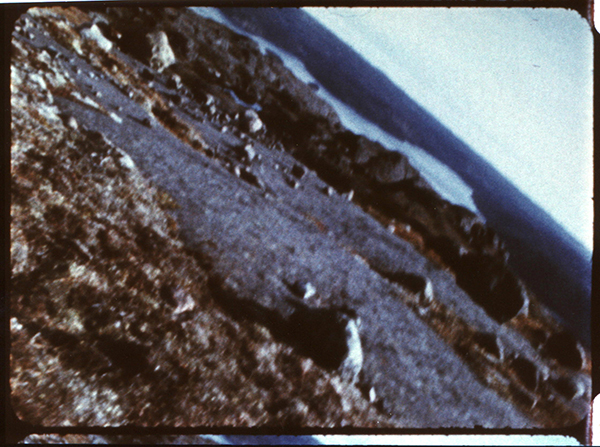 Programmed by Michèle Smith
FREE SCREENING!  In Michael Snow's tenth film, made in the twilight of the American lunar missions, the camera, attached to a robotic arm, casts its roving 360-degree eye across a remote, seemingly otherworldly mountaintop in northern Quebec. To a soundtrack based on the waves and pulses of the camera-activating machine, La Région centrale "transports its audience to a rugged Canadian landscape that is discovered at noon and then explored in seventeen episodes of dizzying motion as the machine's shadow lengthens, night falls, and light returns" (Martha Langford, Art Canada Institute). Snow's film is preceded by Daïchi Saïto's kaleidoscopic exploration of the patterns and contrasts in the landscape of a Montreal park.
"Michael Snow catapults us into the heart of a world before speech, before arbitrarily composed meaning, even subject. He forces us to rethink not only cinema but our universe."
— Louis Marcorelles, Le Monde, on La Région centrale
"The overall effect is of when you tightly shut your eyes after staring at a forest on a sunny day, leaving the intense rhythmic, bodily pulsing bleed of positive and negative, light and dark, bare, soft shadows and overwhelming color printed on the backs of your eyelids."
— Daniel Kasman, MUBI Notebook, on Trees of Syntax, Leaves of Axis
Trees of Syntax, Leaves of Axis | Daïchi Saïto/2009, 10 min. 35mm
La région centrale | Michael Snow/1971. 180 min. 16mm
Image: Still from La Région centrale, 1971, copyright Michael Snow, courtesy of CFMDC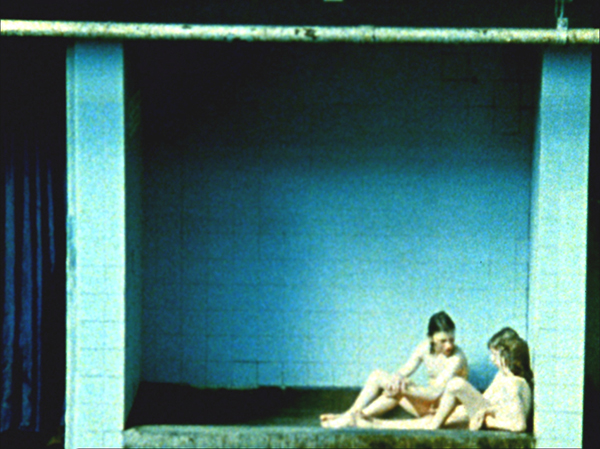 Programmed by Michèle Smith
FREE SCREENING DIM Cinema presents a free screening pairing two canonic works of Canadian experimental film: Michael Snow's single-take across a New York loft, perhaps "the most consequential zoom shot in the history of cinema" (Jonathan Rosenbaum, Monthly Film Bulletin), and Alberta-born, B.C.-based filmmaker Ellie Epp's 12-shot study of a soon-to-be-demolished public bath in London, which "maps another way out of structural film toward a cinema of delicate implication" (Bart Testa, Canadian Encyclopedia).
"If a room could speak about itself this would be the way it would go."
— Manny Farber on Wavelength
"In a lovely, non-dogmatic way, we are introduced again to the wonders of watching cinema, not just through an assertion of the beautiful image, but also through an exploration of the image's constituent elements."
— Chris Kennedy on Trapline
Wavelength | Michael Snow/1967. 45 min. 16mm
Trapline | Ellie Epp/1976. 18 min. 16mm
Image: Still from Trapline. Courtesy of Ellie Epp, CFMDC and the West Coast Film Archive.
Pages