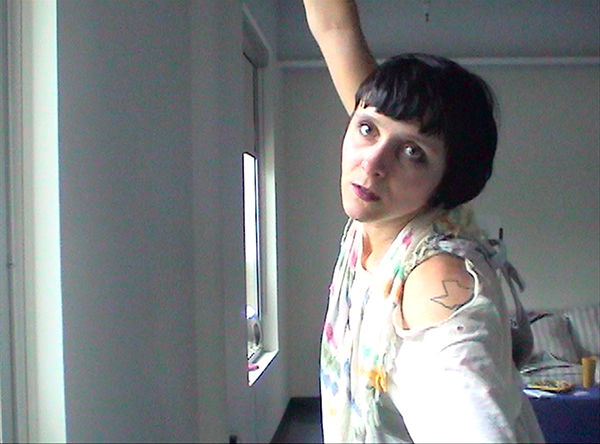 Programmed by Tobin Gibson and Kara Hansen
ARTIST K8 HARDY IN ATTENDANCE. 
"In 2001, I set out on the structuralist journey that has become my first feature film, Outfitumentary. I named the project at the outset, and considered it a document for posterity, an important record of the dress codes of a radical lesbian underground. The formal rules I imposed were simple: to roll my video camera and capture a shot of myself from head to toe with a turn to provide front and back. Ultimately, I played fast and loose with my own rules, but stayed true to my original intentions" (© K8 Hardy, NY, 2016).
Outfitumentary | USA 2016. Dir: K8 Hardy. 82 min. DCP
"In 2001, I set out on the structuralist journey that has become my first feature film, Outfitumentary. I named the project at the outset, and considered it a document for posterity, an important record of the dress codes of a radical lesbian underground. The formal rules I imposed were simple: to roll my video camera and capture a shot of myself from head to toe with a turn to provide front and back. Ultimately, I played fast and loose with my own rules, but stayed true to my original intentions" (© K8 Hardy, NY, 2016).
K8 Hardy (b. 1977, Fort Worth, Texas) is an artist and filmmaker based in New York. Her performances, photographs, self-distributed zines, videos (including music videos for Le Tigre, Lesbians on Ecstasy and Men) and films have been exhibited at venues including the Whitney Museum of American Art/Whitney Biennial 2012; MoMA PS1, NY; Dallas Contemporary, Dallas, Texas; The Tate Modern, London; Reena Spaulings Fine Art, NYC; Künstlerhaus, Halle für Kunst und Medien in Graz, Austria. 
Outfitumentary is her first feature film.
Presented in collaboration with the Contemporary Art Society Vancouver, Emily Carr University of Art + Design, Cineworks, and Queer Arts Festival.
K8 will speak about the film at an event the following evening, 26 January, starting at 7 PM at ECUAD. 
Image: © K8 Hardy; courtesy of the artist; Hardy Studio; Picture Palace Pictures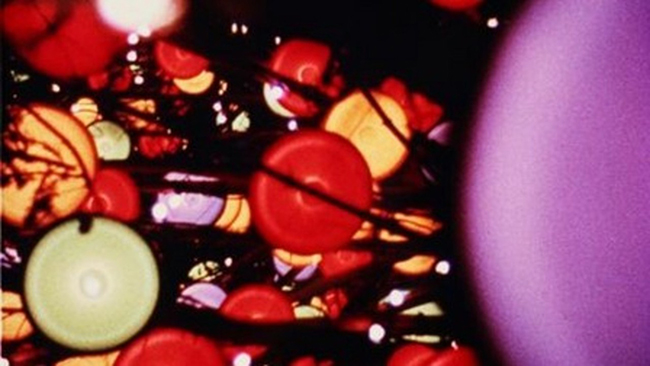 Programmed by Michèle Smith
"Marie it was who first of all of us discovered that hypnagogic envisioning need not only be done at night." STAN BRAKHAGE
The influence of Marie Menken on American experimental filmmaking cannot be overstated. Stan Brakhage, Jonas Mekas, Andy Warhol, Kenneth Anger — all these better known names owe much of their development as filmmakers to her. Trained as a painter, she manipulated her Bolex camera like a set of brushes and palette knives. The films in this program, several of them tributes to other artists, are bold experiments with light and motion. Beyond the pyrotechnics of camerawork and editing, what inspires is the bodily connection to subject matter, clasped intimately like a partner in dance.
Visual Variations on Noguchi | 1945. 4 min.
Mood Mondrian | 1961-62. Silent. 6 min. 
Eye Music in Red Major | 1961. Silent. 6 min. 
Glimpse of the Garden | 1957. 5 min. 
Bagatelle for Willard Maas | 1958-1961. 6 min. 
Hurry! Hurry! | 1957. 3 min. 
Go! Go! Go! | 1962-64. Silent. 12 min. 
Arabesque for Kenneth Anger | 1958-1961. 4 min. 
Andy Warhol | 1964-65. Silent. 20 min.
Screening format: 16mm 
Running time: approx. 66 min.
Image: still from Eye Music in Red Major, 1961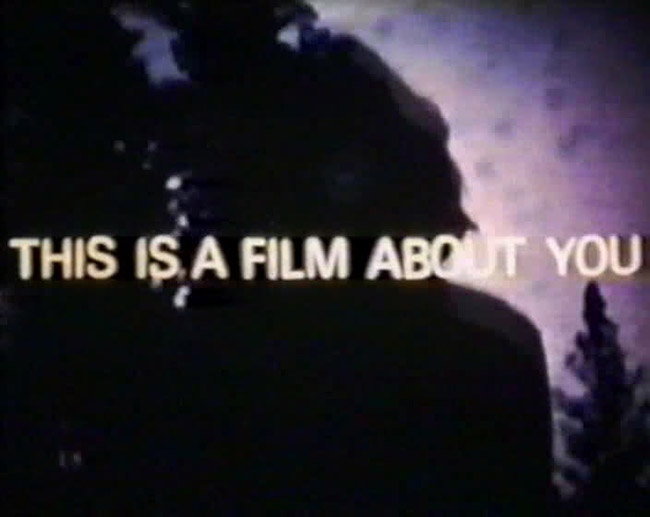 Programmed by Michèle Smith
Q: What is a 'structural film'?
A: That's easy, everybody knows what a structural film is. It's when engineers design an aeroplane, or a bridge, and they build a model to find out if it will soon fall apart. The film shows where all the stresses are.
This snippet, from a dialogue between two pandas in the evening's penultimate film, pretty much sums up the practice of one of the most original, irreverent, not to say eccentric, experimental filmmakers of the 1960s and '70s. Witty and inventive, parodying not just the languages of mass culture, but the sophistries of the avant-garde, the films of the American artist Owen Land (a near anagram of his given name, George Landow) are based in philosophical games, using wordplay and optical ambiguity to explore the materiality of film, the role of the spectator, and the illusionary nature of cinema itself.
Fleming Faloon | 1963. 7 min.
Film in Which There Appear Edge Lettering, Sprocket Holes, Dirt Particles, Etc. | 1965-66. Silent. 4 min.
Institutional Quality | 1969. 5 min.
Remedial Reading Comprehension | 1970. 5 min.
Bardo Follies | 1967. Silent. 20 min.
On the Marriage Broker Joke as Cited by Sigmund Freud in Wit and its Relation to the Unconscious or Can the Avant-Garde Artist Be Wholed? | 1977-79. 18 min.
New Improved Institutional Quality: In the Environment of Liquids and Nasals a Parasitic Vowel Sometimes Develops | 1976. 10 min.
Screen format: 16mm 
Total running time: approx. 68 min.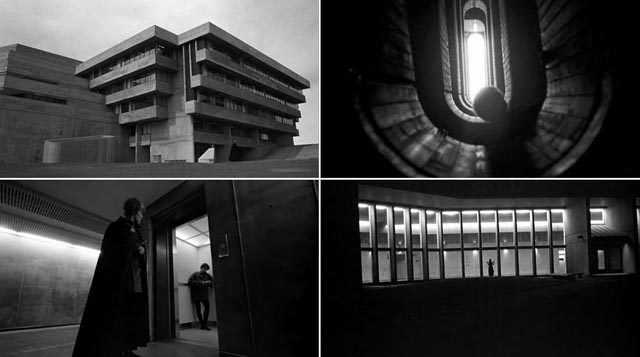 Programmed by Melanie O'Brian and Michèle Smith
The second program in relation to Andreas Bunte's Erosion considers architecture  as an experimental laboratory. 
Beginning as a campus tour and ending with a reenactment of Michael Asher's influential "Post-Studio" class, Redmond Entwistle's
Walk-Through
explores the site, design, and philosophy of the California Institute of the Arts in Los Angeles as a starting point for wider questions about pedagogical models and their relationship to emergent forms of social, political, and economic exchange since the 1970s. Raphael Bendahan's
Rochdale College
, shot inside an 18-storey tower in downtown Toronto, is a contemporary document of a failed experiment in free education and communal living. The University of Scarborough's Brutalist campus doubles as the "Canadian Academy of Erotic Inquiry" in David Cronenberg's slim first feature, Stereo. Filmed without synchronized sound, it follows seven volunteers in a parapsychology experiment whose telepathic abilities allow them to slip out of the control of their overseers.
PROGRAM II: Experiments in Education
Introduced by Aiofe MacNamara, 
Dean of the Faculty of Communication, Art and Technology at SFU
Walk-Through | Redmond Entwistle/Great Britain 2012. 18 min. DCP 
Rochdale College | Raphael Bendahan/Canada 1970. 21 min. 16mm 
Stereo | David Cronenberg/Canada 1969. 65 min. 35mm
Images: stills from David Cronenberg, Stereo, 1969, courtesy of CFMDC
Programmed by Melanie O'Brian and Michèle Smith
DIM Cinema and SFU Galleries co-present a double program inspired by ideas raised in 
Erosion
, a new film by German artist Andreas Bunte that was shot on SFU's Burnaby campus this past January. Commissioned in partnership with Cineworks, Bunte's film will be shown at SFU Gallery from September 13 to November 18, 2016.
PROGRAM I: ALL THAT IS SOLID
The first selection of films considers architecture, its buildings and cities, as a geological formation, beginning with the birth of the quintessentially modernist city of Brasilia as reimagined by filmmaker Ana Vaz. Her film,
A Idade da Pedra,
leads us into the Central Brazilian Plateau to witness the raising of a monumental structure from its geological foundations, and is followed by Caspar Stracke's
No Damage
, assembled from fragments of scenes of New York City from 80 films made over as many years, which reveals that architecture is not eternal but finite. Gordon Matta-Clark's
Substrait (Underground Dailies)
explores the city's hidden passages and spaces, while the final film, by Canadian filmmaker Eva Kolcze, exploits the material and aesthetic connections between celluloid and concrete to interrogate the utopian visions that inspired Brutalism. Featuring iconic examples of institutional architecture in and around Toronto, including the University of Scarborough campus, where David Cronenberg shot Stereo, Kolcze's
All That is Solid
 serves also as a bridge to next month's screening 
on October 26.
A Idade da Pedra (The Age of Stone) | Ana Vaz/France-Brazil 2013. 29 min. HD Video
No Damage | Caspar Stracke/USA 2002. 13 min. HD Video
Substrait (Underground Dailies) | Gordon Matta-Clark/USA 1976. 30 min. 16mm transfer
All That is Solid | Eva Kolcze/Canada 2014. 16 min. 16mm transfer
Image: Still from Ana Vaz, A Idade da Pedra, 2013, courtesy of the artist and LUX
Programmed by Amy Kazymerchyk and Arvo Leo
A double-bill program of solo and collaborative films by American-born filmmakers Gabriel Abrantes and Benjamin Crotty, who have worked together since 2008, expresses their interest in satirical and philosophical love stories reflecting the effects of colonialism, military occupation, and globalization, set in a breadth of political, social, and material contexts. Liberdade, shot in Angola, chronicles the relationship between an Angolan boy and a Chinese girl. 'Oρνιθες (Ornithes - Birds) documents a foreign theatre director's attempt to stage Aristophanes in Haiti. Visionary Iraq has the filmmakers playing all the roles within a Portuguese family whose children are about to ship out to Iraq. Receiving its Canadian premiere, Fort Buchanan, Crotty's debut feature, is a queer soap-opera chronicling the tragicomic plight of an army-husband stranded at a remote post while his husband is on mission in Djibouti.
Liberdade | G. Abrantes, B Crotty/Portugal-Angola 2011. 16 min. 
'Oρνιθες (Ornithes - Birds) | G. Abrantes/Portugal 2012. 17 min. 
Visionary Iraq | G. Abrantes, B. Crotty/Portugal 2008. 17 min.
Fort Buchanan | B. Crotty/France-Tunisia 2014. 65 min.
Screening formats: DCP (from 16mm originals)
Image: Gabriel Abrantes, Visionary Iraq, 2008. Courtesy of the artists.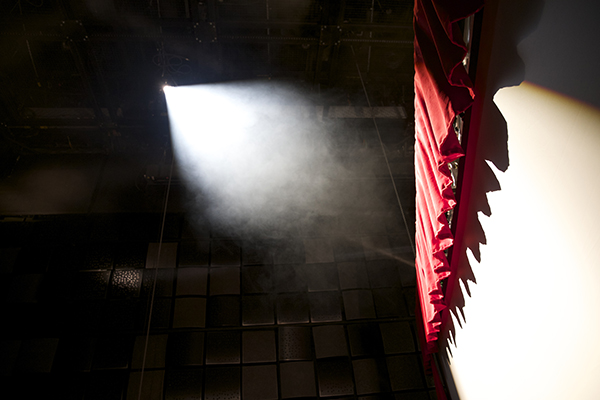 Programmed by Michèle Smith
Setting triumphalist narratives of City Hall and the film industry against the "low" or dirty economy of day-to-day survival embodied by an actress-dominatrix and her clients, Isabelle Pauwels' ,000, explores how the relentless sprawl of commerce dissolves human agency. With its rapid-fire graphics, fleeting attractions, and multiple points of view, this new 2D adaptation retains the visceral impact of the live multimedia performance commissioned by the Experimental Media and Performing Arts Center in 2014. 
Elizabeth Price's A Public Lecture & Exhumation, the outcome of a six-year project in which the artist enacted every clause of an art collector's forgotten bequest to a London borough, uses the didactic vernacular of PowerPoint "to establish a context of Institutional Authority and Government" and the notion of exhumation to invoke "the undead of supernatural fictions and zombie films; [as] the Lecture itself gives way to a Romance."
A Public Lecture & Exhumation | Elizabeth Price/Great Britain 2006. 25 min. SD Video
,000, | Isabelle Pauwels/Canada 2016. 60 min. DCP
- - - - - - - - - - - - - - - - - -
Isabelle Pauwels is a New Westminster, B.C.-based artist who uses a blend of performance and documentary realism in multimedia installations and video to explore the relationship between narrative conventions and everyday life. She won the 2009 Brink Award and was shortlisted for the 2013 Sobey Award.
British artist Elizabeth Price is interested in digital video as a medium for navigation, advertising, and knowledge organization, as well as for its cinematic special effects. Based in London, she won the Turner Prize in 2012.
Image: ,000, (2014). Courtesy of Isabelle Pauwels and the Experimental Media and Performing Arts Center (EMPAC). Photo by Eileen Krywinski.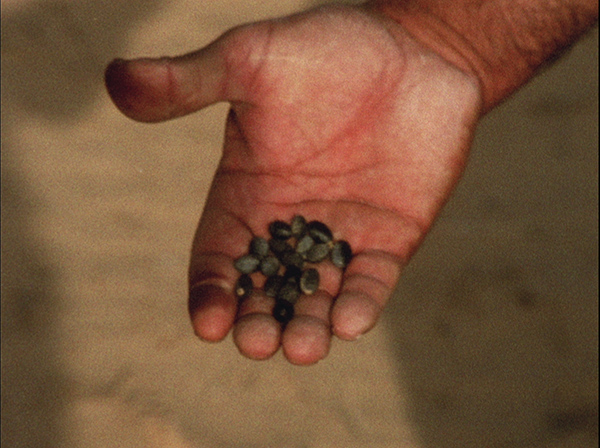 Programmed by Michèle Smith
Made at L'Abominable, the artist-run film lab in La Courneuve, France, Brûle la mer uses co-director Maki Berchache's own experience of leaving Tunisia after the 2011 Jasmine Revolution as an entry point for a collective narrative about the harragas, North African migrants seeking refuge and a new, "better" life in Europe. "The film is a poetic quest which combines materiality (in the strictest sense of that which is material life) and abstraction: the experience of rupture, of reversal. The images should render perceptible the connection between a country left behind and the country of dreams, and then, the reversal which slowly takes hold, of how the country of dreams becomes the country left behind" (Nathalie Nambot). 
Brûle la mer | Tunisia/France

2014.
Dirs: Nathalie Nambot, Maki Berchache. 
75 min. 35mm
Image: "Olives", courtesy of the artists.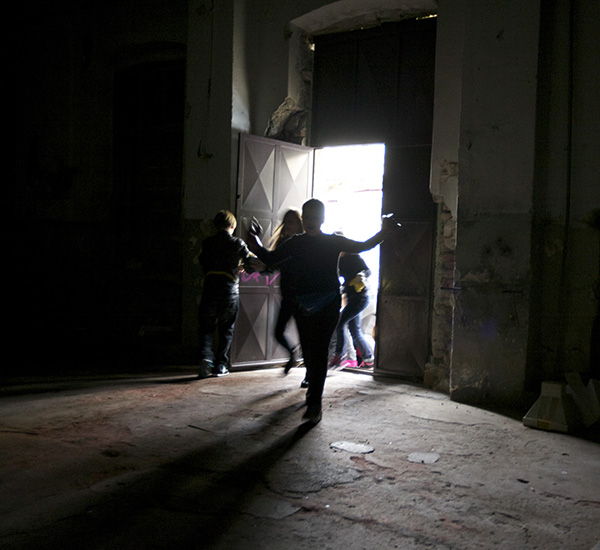 Canada 2014. Dir: Althea Thauberger. 57 min. DCP
Shot in Rijeka, Croatia, with a cast of local children, this experimental documentary by Vancouver-based artist Althea Thauberger draws upon collective labour and the perspective of youth to tell the story of a defunct worker-managed factory at a time when the future of the building, and the city itself, is in question. By weaving together improvisation with material collected during a six-week occupation of the factory by performers and crew, the film re-imagines the site's politics, history, and future while simultaneously exploring the relationship between work, art, and play. Followed by a panel and Q & A.
Please join us afterwards for a reception in the lobby to celebrate the launch of the monograph of the film, published by Musagetes.
Althea Thauberger's internationally produced and exhibited work typically involves research and critical reflections of the social histories of her production sites and an extended collaborative process with the communities and individuals represented. The resulting photography, video and performance projects often invoke provocative reflections of social, political, institutional, and aesthetic power relations of the local contexts of their production. Her work has recently been presented at the Audain Gallery, SFU, Vancouver; The Power Plant, Toronto; and the 7th Liverpool Biennial.
Nermin Gogalic is a Vancouver-based writer with a special interest in the political and architectural history of Rijeka, Croatia.
Amy Kazymerchyk initiated DIM Cinema in 2008 and is now curator of Audain Gallery, SFU.
Bojana Videkanic teaches in the Visual Culture program at the University of Waterloo in Ontario, Canada. Her research explores connections between art, various modes of visual representation, and politics. She is currently writing a book examining Yugoslav non-aligned socialist modernism.
"Both compelling in its visual draw and intellectually challenging in its multi-layered contexts."
Co-presented with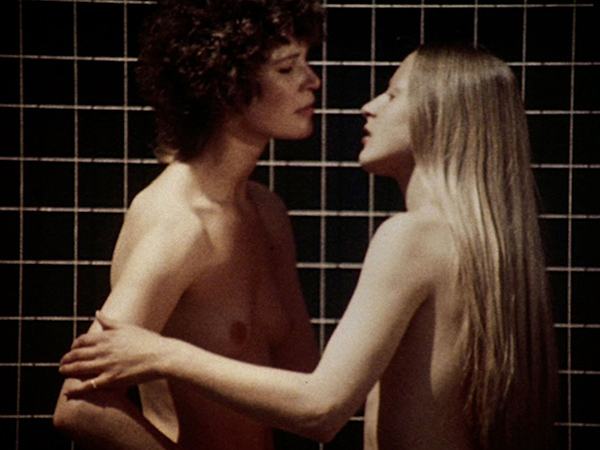 Programmed by Michèle Smith
Thom Andersen's extraordinary meditation on the nature of vision, a project that began as a UCLA film thesis for which the aspiring filmmaker re-photographed thousands of Muybridge images, is "at once a biography of Muybridge, a re-animation of his historic sequential photographs, and an inspired examination of their philosophical implications…The 'zoopraxography' of the title speaks to both Muybridge's practice of motion study — as distinct from photography — and his 1879 device, which enabled the images' projection. As such, it foregrounds Muybridge's role in the invention of cinema, and cinema itself as an illusion arising from stillness" (Ross Lipman, UCLA). Preceded by a re-animation of some of Muybridge's protofilms, and by Horse (2012), a short film by British artist John Stezaker, one of the leading practitioners of contemporary photographic collage and appropriation.
Horse | John Stezaker/ UK 2012. 2:13 min loop. DCP
Eadweard Muybridge, Zoopraxographer

| Thom Andersen/USA 1975. 59 min. DCP
Courtesy of Thom Andersen and LUX, London; and John Stezaker and The Approach, London.
Pages