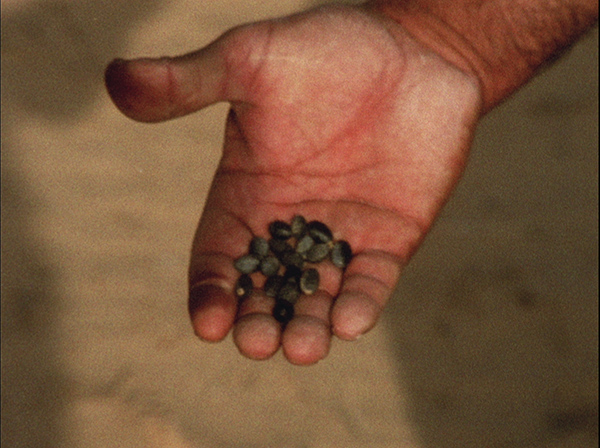 Programmed by Michèle Smith
Made at L'Abominable, the artist-run film lab in La Courneuve, France, Brûle la mer uses co-director Maki Berchache's own experience of leaving Tunisia after the 2011 Jasmine Revolution as an entry point for a collective narrative about the harragas, North African migrants seeking refuge and a new, "better" life in Europe. "The film is a poetic quest which combines materiality (in the strictest sense of that which is material life) and abstraction: the experience of rupture, of reversal. The images should render perceptible the connection between a country left behind and the country of dreams, and then, the reversal which slowly takes hold, of how the country of dreams becomes the country left behind" (Nathalie Nambot). 
Brûle la mer | Tunisia/France

2014.
Dirs: Nathalie Nambot, Maki Berchache. 
75 min. 35mm
Image: "Olives", courtesy of the artists.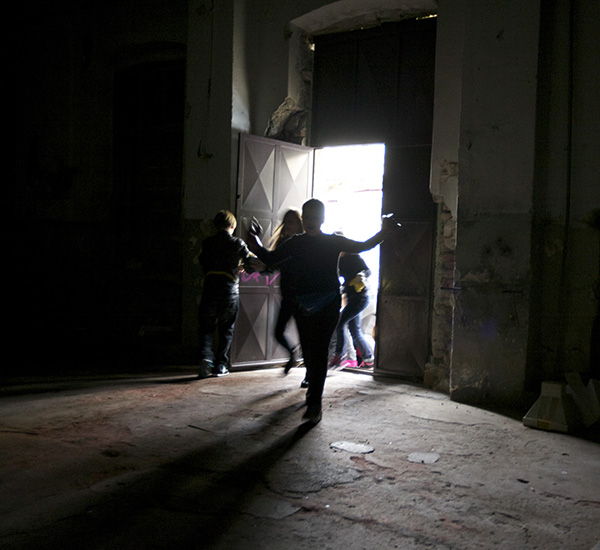 Canada 2014. Dir: Althea Thauberger. 57 min. DCP
Shot in Rijeka, Croatia, with a cast of local children, this experimental documentary by Vancouver-based artist Althea Thauberger draws upon collective labour and the perspective of youth to tell the story of a defunct worker-managed factory at a time when the future of the building, and the city itself, is in question. By weaving together improvisation with material collected during a six-week occupation of the factory by performers and crew, the film re-imagines the site's politics, history, and future while simultaneously exploring the relationship between work, art, and play. Followed by a panel and Q & A.
Please join us afterwards for a reception in the lobby to celebrate the launch of the monograph of the film, published by Musagetes.
Althea Thauberger's internationally produced and exhibited work typically involves research and critical reflections of the social histories of her production sites and an extended collaborative process with the communities and individuals represented. The resulting photography, video and performance projects often invoke provocative reflections of social, political, institutional, and aesthetic power relations of the local contexts of their production. Her work has recently been presented at the Audain Gallery, SFU, Vancouver; The Power Plant, Toronto; and the 7th Liverpool Biennial.
Nermin Gogalic is a Vancouver-based writer with a special interest in the political and architectural history of Rijeka, Croatia.
Amy Kazymerchyk initiated DIM Cinema in 2008 and is now curator of Audain Gallery, SFU.
Bojana Videkanic teaches in the Visual Culture program at the University of Waterloo in Ontario, Canada. Her research explores connections between art, various modes of visual representation, and politics. She is currently writing a book examining Yugoslav non-aligned socialist modernism.
"Both compelling in its visual draw and intellectually challenging in its multi-layered contexts."
Co-presented with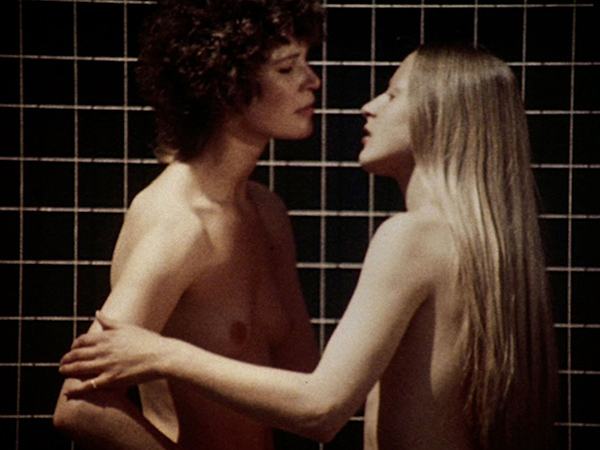 Programmed by Michèle Smith
Thom Andersen's extraordinary meditation on the nature of vision, a project that began as a UCLA film thesis for which the aspiring filmmaker re-photographed thousands of Muybridge images, is "at once a biography of Muybridge, a re-animation of his historic sequential photographs, and an inspired examination of their philosophical implications…The 'zoopraxography' of the title speaks to both Muybridge's practice of motion study — as distinct from photography — and his 1879 device, which enabled the images' projection. As such, it foregrounds Muybridge's role in the invention of cinema, and cinema itself as an illusion arising from stillness" (Ross Lipman, UCLA). Preceded by a re-animation of some of Muybridge's protofilms, and by Horse (2012), a short film by British artist John Stezaker, one of the leading practitioners of contemporary photographic collage and appropriation.
Horse | John Stezaker/ UK 2012. 2:13 min loop. DCP
Eadweard Muybridge, Zoopraxographer

| Thom Andersen/USA 1975. 59 min. DCP
Courtesy of Thom Andersen and LUX, London; and John Stezaker and The Approach, London.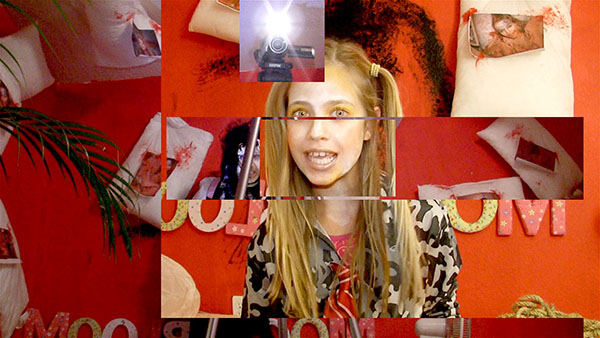 Programmed by Tobin Gibson
Two rarely seen videos highlight the impact of language, translation, and silence in the work of American artists Mike Kelley and Ryan Trecartin. Kelley's silent, two-fold video Test Room… and A Dance… jumps between protocols of scientific animal study and modernist choreography in a surreal laboratory environment. A unique version of Trecartin's The Re'Search (Re'Search Wait'S) made for a 2014 exhibition at the Ullens Center for Contemporary Art in Beijing premieres here for the first time outside China. The "movie" — a term deliberately used by the artist to describe his films — adopted Mandarin subtitles for that exhibition, further complicating Trecartin's repurposing and layering of language.
Test Room Containing Multiple Stimuli Known to Elicit Curiosity and Manipulatory Responses and A Dance Incorporating Movements Derived from Experiments by Harry F. Harlow and Choreographed in the Manner of Martha Graham | Mike Kelley/USA 1999. SD video; 60 min.
The Re'Search (Re'Search Wait'S) | Ryan Trecartin/USA 2009-10. HD video; 40 min. Translation by 尤伦斯当代艺术中心 Ullens Center for Contemporary Art.
Mike Kelley (1954, Wayne, Michigan – 2012, South Pasadena, California) is considered one of the most influential artists of our time. He worked in an array of genres and styles, including performance, 
installation, drawing, painting, video, photography, sound works, text and sculpture. Recent solo exhibitions include Mike Kelley, Hauser & Wirth, New York (2015); Gagosian Gallery, London and New York (2011, 2005); WIELS Centre d'Art Contemporain, Brussels (2008); and Musée du Louvre, Paris (2006); and the touring retrospective Mike Kelley, which traveled to the Stedelijk Museum, Amsterdam; MoMA P.S.1, Long Island City, New York; Centre Georges Pompidou, Paris; and MOCA, Los Angeles (2012–14).
Ryan Trecartin (1981, Webster, Texas) came to prominence nearly a decade ago, and is known for his video and sculptural work. Posing radical challenges both aesthetically and linguistically, his prescient work has become synonymous with the seismic shifts in culture that have defined our post-millennial moment. His solo and collaborative projects with Lizzie Fitch have been the subject of numerous exhibitions including Ryan Trecartin/Lizzie Fitch, Musée d'art Moderne de la Ville de Paris (2011–12); Ryan Trecartin: Any Ever, which in various iterations traveled to MoMA P.S. 1, New York; the Museum of Contemporary Art, North Miami; Istanbul Modern; the Fabric Workshop and Museum, Philadelphia; Museum of Contemporary Art, Los Angeles; and The Power Plant, Toronto (2009–11).
- - - - - - - - - - - - 
Presented in conjunction with the exhibition
My House: Mike Kelley and Ryan Trecartin
at Presentation House Gallery, December 19, 2015 - March 3, 2016, curated by Tobin Gibson.
presentationhousegallery.org
Image: © Ryan Trecartin. Courtesy Regen Projects, Los Angeles, and Andrea Rosen Gallery, New York.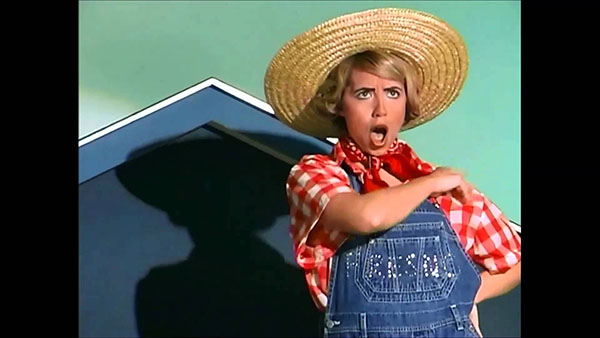 My House curator, Tobin Gibson, introduces this special event — only the third time Mike Kelley's "fractured feature-length musical" has been screened in a cinema. Extending the artist's subversive, multifaceted examination of trauma, abuse and repressed memories, refracted through the prism of personal and mass-cultural experience, Day Is Done is composed of live-action recreations of high-school yearbook photographs of extracurricular activities, or, as the late artist himself termed them, "socially accepted rituals of deviance." These carnivalesque disruptions of the normal school schedule, in the form of pageants, recitals, variety shows, hazings, slave auctions and dress-up days, mirror events in the broader cultural arena.
Day Is Done | USA 2005. Dir: Mike Kelley. 169 min. Video.
Tobin Gibson
lives in London, UK, and has previously worked with Presentation House Gallery, The Apartment, and, more recently, with Maureen Paley in London. He is currently working towards two thematic exhibitions for 2017:
the first linking somatic, temporal and material gestures within abstraction and minimalism; the second focused around humanity's sixth mass extinction. 
Presented in conjunction with the exhibition My House: Mike Kelley & Ryan Trecartin at Presentation House Gallery, December 19, 2015 – March 6, 2016.
With special thanks to the Mike Kelley Foundation for the Arts.
Please note earlier than usual start time.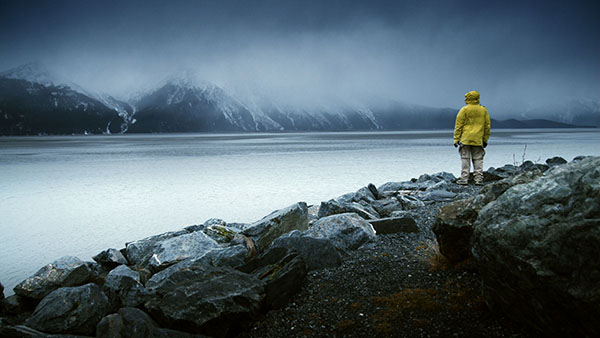 Programmed by Michèle Smith
DIM Cinema opens its 2016 season with Ghanaian-born British artist-filmmaker John Akomfrah's epic film about the African diaspora to postwar Britain. Conceived as a gallery piece based on Homer's Odyssey, this retelling of Telemachus's search for his lost father, Odysseus, grew into a feature-length cinematic work structured as a song cycle, with each musical chapter named after one of the nine muses.  Intermixing archival footage with original scenes shot in Alaska, and scripted from sound clips of established works of the (mainly) Western canon, the film summons up "a mood, rather than a story, that reflects on the immigrant experience and the violence of displacement with a majestic grace" (Jason Solomons, The Observer). "Striking ... Extends, complicates, and enriches the definition of documentary. Though lofty, The Nine Muses is never grandiose, taking as its subject the primal notion of what constitutes home" (Melissa Anderson, Artforum).
The Nine Muses | Great Britain 2011. Dir: John Akomfrah. 94 min. HDCAM 
"[A] beautiful and beguiling film."
"A handsome, restful, thought-provoking film."
John Akomfrah, born to activist parents in Accra, Ghana, in 1957, has lived in London since the age of four. His films and installations focus on the African diaspora to Europe and North America, exploring themes of temporality, memory, history and identity. Akomfrah's multilayered visual style was forged as a founding member of the seminal Black Audio Film Collective, which he and long-term collaborators David Lawson and Lina Gopaul started in London in 1982 to address issues of race politics in Britain. Their second film, Handsworth Songs, about the 1985 riots in London and Birmingham, won the Grierson Prize for Best Documentary in 1987. His collaborative and solo works have been shown in museums and galleries including the Venice Biennale and the Liverpool Biennial; Documenta 11, Kassel; the De Balie, Amsterdam; Centre Pompidou, Paris; the Serpentine Gallery, Tate Britain/Modern and Whitechapel Art Gallery, London; and MoMA, New York. His films have been screened in international film festivals such as Cannes, Toronto, Sundance, amongst others.
Image: Courtesy of Icarus Films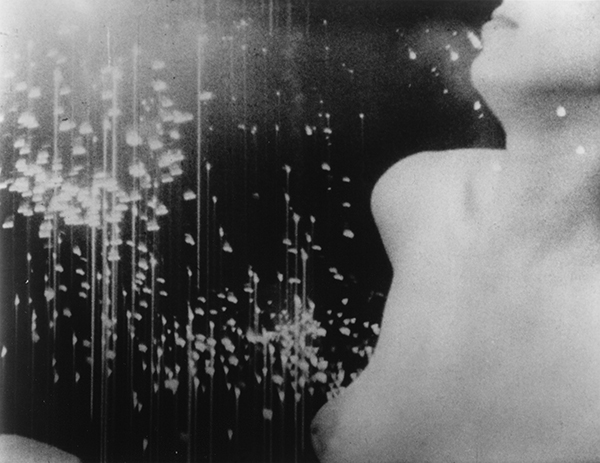 Programmed by Helga Pakasaar and Michèle Smith
In 1970, a unique project was commissioned by the Stills Division of the National Film Board of Canada: fifteen West Coast artists -- many of them using a camera for the first time -- were invited to create a series of photographic booklets that were later compiled into an anthology. The B.C. Almanac(h) C-B artists conceived the book as an exhibition, and designed the accompanying exhibition as a 3-D version of the book's production. To bring to light this forgotten event in the history of West Coast media art, Presentation House Gallery has reprinted the anthology and remounted the exhibition, along with works from the period by artists featured in the book.
This screening of iconic works by West Coast filmmakers reflects the collage and deconstruction aesthetic of the BC Almanac, and celebrates a vibrant, multidisciplinary art scene as it embraced the expressive potential of newly accessible camera technologies.
Cosmic Ray | Bruce Conner/USA 1961. 4.5 min. 16mm.
Variations on a Cellophane Wrapper | David Rimmer/Canada 1970. 9 min. 16mm.
7362 | Pat O'Neill/USA 1967. 10 min. 16mm.
Aaeon | Al Razutis/Canada 1970. 24 min. 16mm.
Runs Good | Pat O'Neill/USA 1970. 15 min. 16mm.
Crossroads | Bruce Conner/USA 1976. 37 min. 35mm.
Total running time: approx. 99 minutes
Organized in partnership with Presentation House Gallery and its exhibition B.C. Almanac(h) C-B, on display September 30 - November 29, 2015.
presentationhousegallery.org
Bruce Conner
(1933-2008) was based in San Francisco for most of his career. His drawings, collages, sculptures, assemblages, photographs and films were considered groundbreaking in his own lifetime.
Pat O'Neill has been involved in the Los Angeles avant-garde film scene since the 1960s. A former professor at CalArts, his practice includes drawing, sculpture, printmaking and photography, but he is best known for his highly graphic, layered and reflexive films made with an optical printer.
Al Razutis moved to Vancouver from the United States in 1968, after graduate studies in mathematical physics, bringing a combination of technological interests to his multimedia experiments and innovations, most recently in virtual reality and stereoscopic 3-D video. His films have received a number of awards, including a 1988 Los Angeles Film Critics Award.
David Rimmer is an internationally renowned experimental and documentary filmmaker from Vancouver who has also worked in performance, sound, sculpture, and holography. He was an influential teacher in the film and video department at Emily Carr Institute of Art and Design.
Image: Bruce Conner, Cosmic Ray, 1961. Courtesy Conner Family Trust. ⓒ Conner Family Trust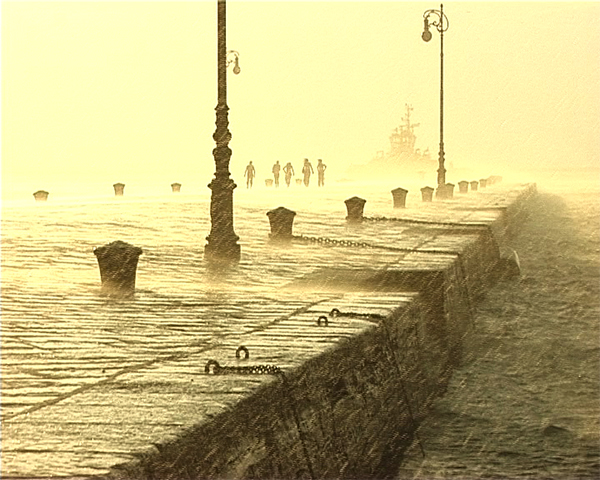 Programmed by Michèle Smith
"This port city, it's much like any port city: it's everywhere and nowhere."
For Remembrance Day, DIM Cinema presents Stella Polare, an immersive essay film on the nature of war, terror and resistance; loss, memory and forgetting. The soft voice of an anonymous narrator addresses us, the viewers, in the second person, situating us behind the camera as flâneurs casting our stranger's gaze across an unnamed European city. There we encounter some of the town's inhabitants strolling along a jetty in the fading evening light, peer into shop windows in half-deserted streets, and drift through the interiors of 19th-century apartments and museums, following the "dusted faded traces of a glorious imperial past." From these images, and from fragments of sounds and voices, develops a forensic narrative around "past histories, events and incidents that bleed into the present" (Andy Birtwhistle, Vertigo Magazine).
Stella Polare | Great Britain 2006. Dir: Anthea Kennedy and Ian Wiblin. 76 min. Beta SP 
Anthea Kennedy studied fine art in Leeds and film at the Royal College of Art, London. As well as making her own films, she has worked as a film editor, often with the late Stephen Dwoskin. Her work has received awards, including a Hubert Bals Award at the Rotterdam International Film Festival.
In addition to his filmmaking, Ian Wiblin is a photographer whose work has been exhibited internationally. A monograph of his photographs, Night Watch, was published during his artist residency at Kettle's Yard, University of Cambridge.
Kennedy and Wiblin
have been making films together since 2000. Their work takes the form of experimental documentary or essay films, focusing on place, history and memory. These have been shown at international festivals and galleries including Rotterdam, EMAF, Thessaloniki, Athens Ohio, Tate Modern, Whitechapel Gallery London and Collection Regard Berlin. 
 "A lyrical meditation on memory, history and violent political activism" (Geoff Andrew, Time Out, Rotterdam Film Festival review).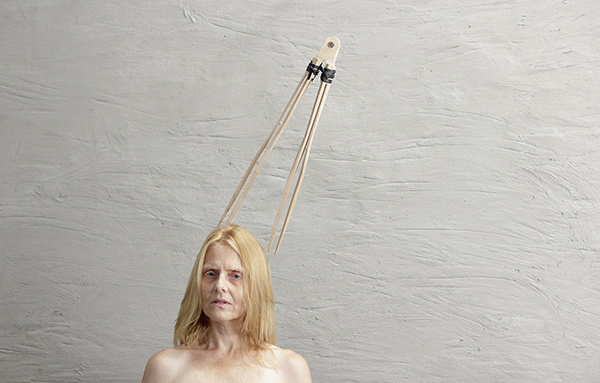 Programmed by Michèle Smith
A screening of works by two Montreal-based artists who embed video in multi-media environments and situations. For her 2012 installation, Anomalies, Julie Favreau took as inspiration a Soviet-era novella about science gone awry, but then utterly transformed it into a series of sci-fi scenarios with enigmatic objects, to "suggest parables about the judicious use of knowledge and technology, and about personal discipline and mindfulness" (Saelan Twerdy, Canadian Art). Dominique Sirois's recently completed project, Alarm Songs, orchestrates the passage from modernity to the dystopian now using sampled warning sounds from a music database and texts by Freud, Stockhausen, and the Russian poet Alexei Gastev. The suite of four videos connects different epochs through quasi-allegorical figures and narratives to reveal the past function and latent memory of the locations they were filmed in, millenial pantomimes that track the development of militarism, industrialization, globalization, and leisure, as forms of social control.
PROGRAM

Anomalies | Julie Favreau/Canada 2012. 11 min. DCP

Color Boy | Dominique Sirois/Canada 2015. 7 min. DCP

Military Techno | Dominique Sirois/Canada 2015. 8 min. DCP

Victorian Sushi | Dominique Sirois/Canada 2015. 11 min. DCP

Leisure Machine | Dominique Sirois/Canada 2015. 20 min. DCP
Located at the crossroads of visual art and choreography,
Julie Favreau'
s practice is based on inventing gestures out of objects (sculptures) or, conversely, on inventing sculptures out of gestures. Her projects take on different forms, such as installation, video, sculpture, performance, and photography. Recent works induce a state of heightened sensory awareness in the viewer, inviting concentration, focus, and intimacy. Favreau has presented/performed her work in many contexts including exhibitions, festivals, and performances on stage. A participant in the MACM Quebec Triennial in 2011, and Sobey Art Prize nominee, she is currently working on a new creative cycle for stage and solo exhibitions at various sites: Gallery 44 (Toronto), Edinburgh Art Festival - Scottish National Gallery of Modern Art (Scotland), Battat Contemporary and Darling Foundry (Montreal).
Dominique Sirois
's practice takes the form of installations involving the interplay of sculpture, video, sound and prints. Her work deals with three fields of interest: value and surveillance; economy and affects; ruins and obsolescence. In a recent project, the Mimesis Trinity, she has been looking at the self-referential structures that exist in both finance and art, through the medium of a fictitious learned society. She has exhibited in galleries across Canada. Her work with a frequent collaborator, the artist Grégory Chatonsky, has travelled internationally. Alarm Songs was produced during a residency at Glasgow C.C.A. 
Image: Julie Favreau, Anomalies - Femme compas, 2012. Inkjet on paper. Courtesy the artist and Battat Contemporary.
Programmed by Michèle Smith
"Like Laurel and Hardy, Don Quixote and Sancho Panza, Bouvard and Pecuchet, Rat and Bear!"  Stefan Zweifel,  Flowers and Questions, 2006.
Dressed in rented animal costumes, internationally acclaimed multimedia artists Fischli and Weiss, "the merry pranksters of contemporary art" (The New York Times), take their characters "rat" and "bear" on a string of adventures that pose serious questions about art, crime, nature, and the meaning of life. Their first film, a Chandleresque crime drama, begins with them stumbling upon a corpse in a Los Angeles art gallery. Hoping it will be their key to fame and fortune, they take it with them, only to find their plans spiraling out of control. "The result is more reminiscent of Quentin Tarantino's Pulp Fiction watched after a dose of psilocybin mushrooms" (Lauren O'Neill Butler, ArtForum). In the sequel, rat and bear's philosophical debates and fractious relationship are tested against the majestic backdrop of the Swiss Alps, as they find themselves at the mercy of nature, once again grappling to understand the seeming chaos of the world. "In the epic style of an age-old tale, the film traces the path to understanding: the profound, melancholy, but also the comic realization that every "right way" is also a wrong way (and every wrong way also a right way)" (Patrick Frey, Parkett Magazine).
PROGRAM
Der Geringste Widerstand (Point of Least Resistance | Switzerland 1981. 29 mins. 16mm-film transfer to video. In German with English subtitles.
Der Rechte Weg (The Right Way) | Switzerland 1984. 55 mins. 16mm-film transfer to video. In German with English subtitles.
Peter Fischli (born 1952) and David Weiss (1946-2012) started working as a creative duo in 1979. Their collaboration included sculpture, photography, drawing, art books, video and multimedia installations, often using everyday objects to convey humor, irony or wonder at the seemingly mundane. They have been the subject of exhibitions and retrospectives at Tate Modern, MoMA, The Guggenheim Museum, and Le Centre Georges Pompidou, and twice represented Switzerland at the Venice Biennale, in 1995 and in 2003, winning on the second occasion the Golden Lion.
Image: The Point of Least Resistance. Courtesy of Icarus Films and Sprüth Magers Berlin
Pages