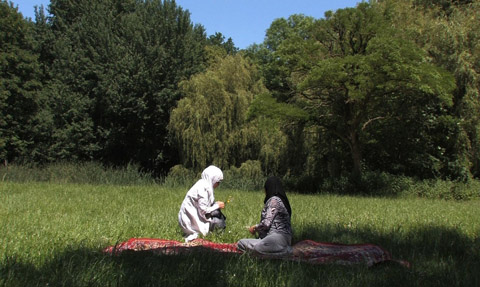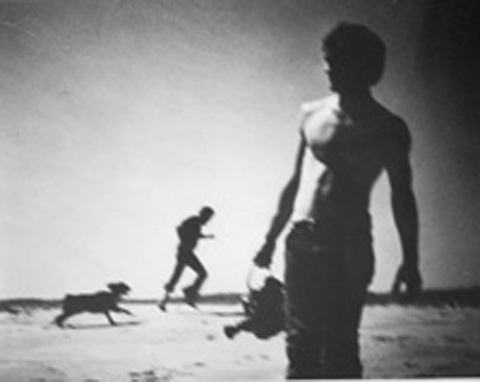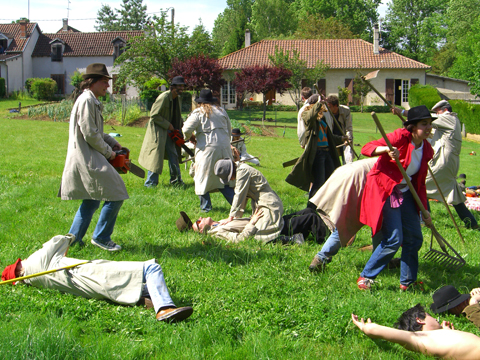 Programmed by Marie-Hélène Tessier
Nicolas Boone in attendance
Nicolas Boone is (b. 1974) is a visual artist based in Paris. He graduated from École Nationale Supérieure des Beaux-Arts de Paris in 2001. His earlier work used the language of filmmaking to produce ephemeral performances without film stock. Eventually, his meticulously improvised "parades" were recorded and edited into film loops to create a living discourse around the death of cinema. La Transhumance Fantastique (2006) recycles the codes of fantastic and horror cinema while a tracking shot along train rails leads nowhere — or towards a Western, a conquest, an exodus towards utopia, a future determined by someone else. As in all of Boone's films, the central character is a crowd of extras forming a compact corpus and obeying simple instructions commanded by a megaphone: the shout of the director-dictator, the authority of the absurd, the conductor of non-sense. Boone's moving mises-en-scène emerge from improvisations in which chaos invites chance and accidents do happen. Transbup (2009) is a more traditional narrative that emerged after a massive anti-ad campaign made up of nine shorts (BUP - La série). Transbup exposes the different faces of the media's totalitarian invasion of our individual freedom. Boone points fingers at all institutions and their perverse mechanisms. Here, the characters are looking for an escape from a world Boone holds in disgust.
Transbup. 2009, Colour, DV. 50mins, France.
La Transhumance Fantastique. 2006, Colour, DV. 55mins, France.
Programmed in parallel with the exhibition LIQUIDATION and the production of Nothing Happening at VIVO Media Arts Centre. Co-presented with the LIVE International Performance Art Biennale and Swarm Festival of Artist Run Culture. LIQUIDATION and Nothing Happening are produced with the generous support of the Consulat général de France à Vancouver.
image: La Transhumance Fantastique (2006)
DIM Cinema will be taking summer holidays for the months of July and August 2011. Programming will resume on September 19 2011 with a retrospective of French Video Artist Nicolas Boone's oeuvre, co-presented by the French Consulate and VIVO Media Arts Centre.
Programmed by Amy Kazymerchyk
Double-8, Super-8 and 16mm films made in the 1970s by Hank Bull, Kate Craig, Patrick Ready, Byron Black and friends. Live accompaniment by Hank Bull and Patrick Ready.

The Time Dilation Machine was a device for travelling through the seven dimensions of time and space, devised by HP (Hank Bull and Patrick Ready) in 1975. Constructed inside an old steamer trunk, it employed mirrors, tinfoil and hanging photo-puppets to trigger teleportation, and was accessed by means of a peephole in one end.

Similar technology, found buried in a cardboard box of 8mm films, takes us back to a time before video when a group of Vancouver pataphysicians made investigations into transmutation and altered consciousness. All that remains of their research today is a collection of filmic fragments.

This collection of Hank Bull's unedited 8mm and 16mm reels include Spadina Special (1971), Helen and Monica (1972), Swing (1974, with Kate Craig), HP Movie (1975, with Patrick Ready), Rembrandt (and Goya) (1977, with Patrick Ready and Kate Craig), How to Make Good Whisky (1977, with Patrick Ready), and The HP Sedan Bottle (1975, with Patrick Ready, Byron Black and Randy Gledhill).

Hank Bull is an artist born in Calgary, Alberta, in 1949. In 1973 he moved to Vancouver to join the Western Front. There his practice expanded into performance, video, radio and telecommunications art. His work is represented in the collections of the National Gallery of Canada and the New York Museum of Modern Art, and was included in the Venice Biennale 1986, Dokumenta 9 1987, and Ars Electronica 1989. In 1999 he co-founded the Vancouver International Centre for Contemporary Asian Art (Centre A), where he served as executive director until 2010.

Presented in collaboration with the Signal & Noise Media Arts Festival, June 23-27, 2011, at VIVO Media Arts Centre. www.signalandnoise.ca

Sponsored by Tom Lee Music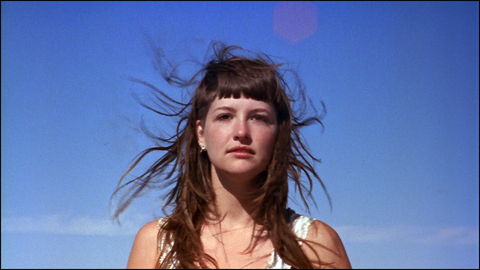 Programmed by Amy Kazymerchyk
Ben Russell in attendance + performance
In 2005, Chicago media artist Ben Russell initiated an inquiry into the alchemy of cinema, trance, travel and psychedelic ethnography. This inquiry has since conjured seven films, collectively known as the Trypps series. The first gestures in Trypps Number One were cameraless and focused on manipulating the essential elements of cinema: light and dark. By Trypps Number Three, Russell was directing the cinematographic apparatus on the collective transcendence of a concert by Rhode Island noise band Lighting Bolt. Immersed in the deep chiaroscuro and soft focus of the throbbing spotlit audience, Russell draws out the deeply corporeal and metaphysical embodiment of this contemporary youth ritual. The adaptation of trance ritual within hybrid culture lead to Trypps #6 (Malobi). Structures of ethnographic spectatorship are negotiated, and the body of the filmmaker folds into the cinematographic process. Trypps #7 (Badlands) fully indulges the semiotics of the moving image. The perception of a woman's LSD trip in Badlands National Park is suspended between the gullies and horizons of the desert landscape. "Concerned with notions of the romantic sublime, phenomenological experience, and secular spiritualism, the work continues Russell's unique investigation into the possibilities of cinema as a site for transcendence" (Museum of Contemporary Art Chicago).
Black and White Trypps Number One. 2005, B&W, 16mm, silent. 6mins, USA-Dubai.
Black and White Trypps Number Two. 2006, B&W, 16mm, silent. 9mins, USA.
Black and White Trypps Number Three. 2007, Colour, 35mm, sound. 12mins, USA.
Black and White Trypps Number Four. 2008, B&W, 16mm, sound. 11mins, USA.
Trypps #5 (Dubai). 2008, Colour, 16mm, silent. 3mins, USA-Dubai.
Trypps #6 (Malobi). 2009, Colour, 16mm, sound. 12mins, USA-Suriname.
Trypps #7 (Badlands). 2010, Colour, Super 16mm on HD, sound. 10mins, USA.
Black and White Gods. 2008, B&W, dual 16mm live performance with sound. 20mins, USA.
+
No Reading After the Internet: 
Maroon Cuture and psychedelia in the new world
May 17 2011, 7pm Free
Selections from the field work of Richard and Sally Price, and the film work of Ben Russell.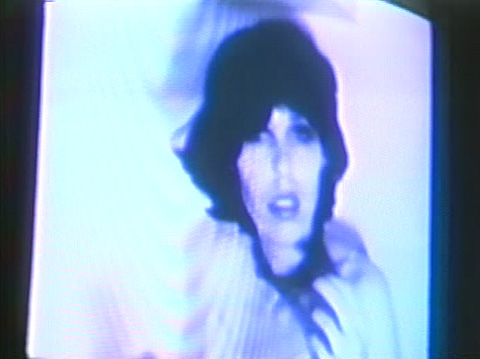 Programmed by Allison Collins
A communiqué from the past, performed as sex, love, loss, mystery, and technology. The work of Susan Britton, one of the original artists and founders of Toronto-based Vtape (a leading Canadian distributor of independent, artist-driven video art), has been out of distribution — and thus out of the public eye - for almost 15 years. Recently restored, this body of work reveals an important early voice from the past life of video art in Canada. Campy sci-fi concerns mixed with synth beats accompany her inquests into the future. Offering sceptical inquiry into ideology and the feminine subject, her short works act as vignettes, bringing us subject positions and rhetoric from our recent past. Britton's longer narratives play with their own formal nature, with deft use of apparatus and technology to help the story along and then pull it apart. This screening experiments with loose ends, as befits Britton's proto-punk personae. Offering a sample of work from her sprawling, ambitious body of video art, it is accompanied by a catalogue—fully illustrated, with a full videography.
PROGRAM
Why I Hate Communism No.1. 1976, Video, 3 mins.
Freeze Frame. 1983, Video, 2 mins.
1984. 1983, Video, 4 mins. — Previously unreleased
Casting Call. 1979, Video, 36 mins.
Up Down Strange. 1981, Video, 55 mins.
____
This programme originated at Vtape January 2011.  It was entitled "Suspicious Futures: Select Works by Susan Britton" and programmed by Allison Collins.

Operating as a distributor, a mediatheque and a resource centre with an emphasis on the contemporary media arts, Vtape's mandate is to serve both artists and audiences by assisting and encouraging the appreciation, pedagogy, preservation, restoration and exhibition of media works by artists and independents.   www.vtape.org

The original Vtape programme included an alternate selection of work by Susan Britton, including Tutti Quanti (1978), Standard Format No. 1 Da-Da Go-Go (1980), and Rent Due (1983).

The Curatorial Incubator has offered support to emerging curators with a focus on video art since 2002.  Mentoring includes professional development workshops and editing assistance for published curatorial essays and monographs, as well as exhibition support, artists' fees, promotion and publication.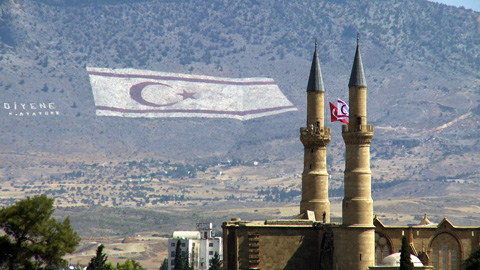 Programmed by cheyanne turions
According to the International Organization for Migration, the total number of international migrants has increased from an estimated 150 million people in 2000 to 214 million people today. As the number of migrants has grown, so have their destinations diversified, broadening the prevalence of both journey (on the part of the immigrant or refugee) and reception (on the part of the host community). People have always wandered, but the recent proliferation of migration and mobility in our globalized world shifts the reference point of migrant and fixed resident alike: everyone is a fellow traveler. While nation-states have long provided a foundation for understanding alliances between large groups of people, today's cultural flows spill across national borders. Migrants are one element among many that constitute global circulations of culture, politics and economy, and the contemporary denizen must continually negotiate acculturations between the many communities that compose their lives. "The Permanent Longing for Elsewhere" features works that hone in on a sense of frustration that often accompanies experiences of migration, exploring how national identification is breaking down as a suitable frame of reference in a globalized world. By stimulating the political imagination, these films prompt a consideration of what is to be both done and undone in light of contemporary, itinerant realities.

PROGRAM
Rainer Ganahl, I Hate Karl Marx. 2010, Video, 6mins, USA-Austria.
Bouchra Khalili, Mapping Journey #3. 2009, Video, 4mins, Morocco-France.
John Smith, Flag Mountain. 2010, Video, 8mins, Great Britain.
Daniela Swarowsky, Messages from Paradise #1, Egypt: Austria - About the Permanent Longing for Elsewhere. 2009, Video, 44mins, Austria-Netherlands-Germany.
+
No Reading After the Internet
Thursday March 17, 7pm FREE
VIVO Media Arts Centre 1965 Main St.
cheyanne guest facilitates a public group reading of Nicholas Bourriaud's The Radicant.
Image: Flag Mountain by John Smith, 2010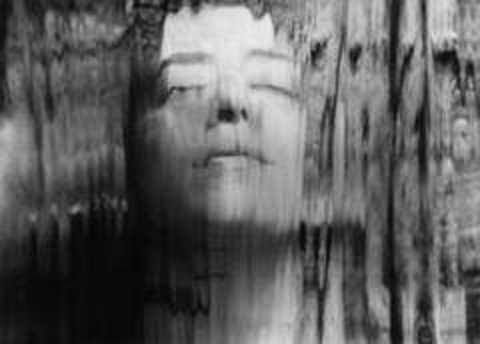 Programmed by Amy Kazymerchyk and Dominic Angerame at Canyon Cinema
Chick Strand (1931-2009) courted her films as a nurturer and lover. She worked intuitively, trusting her attraction to the sensuality of people, landscapes, and gestures. Influenced by west coast experimental filmmakers of the 1960s and 70s and her own education in anthropology and ethnography, Strand immersed her filmmaking in the joy of being with people. For 30 years, she made films about the people and landscapes of California and Mexico. "To leave out the spirit of the people presents a thin tapestry of the culture, easy to rent, lacking in strength and depth. I want to know really what it is like to be a breathing, talking, moving, emotional, relating individual in the society." Strand also strove for intimacy with her camera, keeping it close to her body and trusting her own weight and motion to persuade its gaze. Her physical intimacy with her subjects is evidenced in the dominance of close-ups. The resulting shallow depth of field creates kinetic compositions of horizons flattened against sun-stroked faces and cropped bodies in motion. Her appreciation of synchronicity, intuition and romance is also evident in her found-footage collages. "If poetry is the art of making evocative connections between otherwise dissimilar phenomena, then Chick Strand is a great poet, for these films transcend their material to create a surreal and sublime universe beyond reason" (Gene Youngblood).
PROGRAM
Angel Blue Sweet Wings. 1966, 16mm, 3mins. 
Artificial Paradise. 1986, 16mm, 13mins. 
By the Lake. 1986, 16mm, 10mins. 
Cartoon Le Mousse. 1979, 16mm, 15mins. 
Coming Up For Air. 1986, 16mm, 27mins. 
Kristallnacht. 1979, 16mm, 7mins. 
Mujer De Milfuegos. 1976, 16mm, 15mins.
Pages