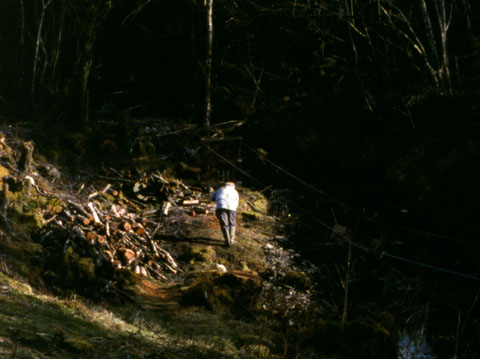 Programmed by Amy Kazymerchyk
Ben Rivers in attendance
Ben Rivers' films picture a young human world in the early morning of time. A world where the clamour of human invention echoes in the deep mountain passes of geological evolution. Rivers' recent films are portraits of people in the interstices of society and their relationship to insular, hermetic spaces. Curator and writer Mark Waugh observes that Rivers' films are, "a documentary series, a eulogy and evocation of a dream of the wilderness. The post apocalyptic hallucinogenic world beyond the noise of the market place." Waugh describes Rivers' ways of world making as a "psychic return to an elaborate universe made up of imaginary possibility…"

Through Rivers' cinematic time travels into the past and the future, temporality and perception collapse. The pandemonium of cosmic becoming rattles through auto scrap yards and tin can compost heaps. In these worlds, there is a seamless lineage between a lone horse tumbling in a snowy landscape and children driving race carts around a detritus strewn homestead. The imaginary possibility that has existed since the beginning of time is palpable in every natural and human invention and incidence of destruction.
Origin of the Species. 2008, 16mm, color, 15mins.
This is My Land. 2006, 16mm, b/w, sound (optical), 14mins.
Ah Liberty!. 2008, 16mm, b/w, scope, 19mins.
A World Rattled of Habit. 2008, 16mm, colour, sound (optical), 10mins.
Sordal. 2008, 16mm, colour, silent, 8mins.
I Know Where I'm Going. 2009, 16mm, color, scope, 30mins.
+
ARTIST TALK: WAYS OF WORLD MAKING
Wednesday June 30 2010 | Firemaking 7pm, Conversation 8pm
Spanish Banks Beach Google Map Directions (go a little further west to the blue line on this map)
Circuitous fireside chat touching on journeying, drifting,  art making, wonder and potentiality with filmmaker Ben Rivers, visual artist Michael Drebert, filmmaker Chris Welsby and writer Bob Kull.
At the very end of Spanish Banks beach before the road goes up the hill towards UBC and the beach turns into Towers Beach.  BYOB, food if you like, and dry wood if you can gather and transport it.
* Weather dependent. Please check this website on the 30th for confirmation or details of location change.
___
Ben Rivers: Much of my work concerns 'ways of world-making' – my own, the characters, and the viewers. In part, they are investigations into the real, the imagined, and the space between. This has inspired me to combine documentary and fictional methods. The films often begin with 'documentary' images, but they are not beholden to a set of facts. They are allowed to transform into something more slippery and elusive in the edit, where the work is really made. My work often evolves out of a response to places – actual places that I have found on travels, or constructed spaces such as model worlds or film sets. In recent years my interest in hermetic spaces has developed into an investigation of people and their relationship to specific, often sealed, surroundings and landscapes.

Michael Drebert's practice investigates quotidian actions and objects through subtle gestures of hope and sabotage. Potentiality figures strongly in his work: "An answer is not found before something is made. It isn't even found once something is supposedly finished. The answer to a situation is to begin. "I am interested... in the radical potential of performative gestures as an agent for cultural investigation and positive change… identifying unorthodox solutions to seemingly unsolvable issues, such as injustice, hopelessness and dismal democratic standards."

Chris Welsby: In my single screen films and single channel videos the mechanics of film and video interact with the landscape in such a way that elemental processes—such as changes in light, the rise and fall of the tide or changes in wind direction—are given the space and time to participate in the process of representation. The resulting sequences of images make it possible to envisage a relationship between technology and nature based on principles other than exploitation and domination."

Bob Kull:  In 2001 I traveled to a remote uninhabited island on the rainy, wind-swept coast of southern Chile. More than one hundred miles from other people, I built a shelter and lived alone for a year to explore the physical, emotional and spiritual effects of deep wilderness solitude. Here, through words, photographs, and videos, you can experience what it's like to live alone in the wilderness. Solitude is sometimes dark and difficult, but there is deep joy abiding in the flickering stillness. Moments when, as unexpected gift, boundaries and buffers dissolve and All is, as it always was, sacred and alive. Solitude can remind us there is no true spiritual freedom except through surrender to our own lives just as they are - here and now - in each moment.
Images: (top) I Know Where I'm Going, (middle) This is My Land, (nottom) Origin of the Species.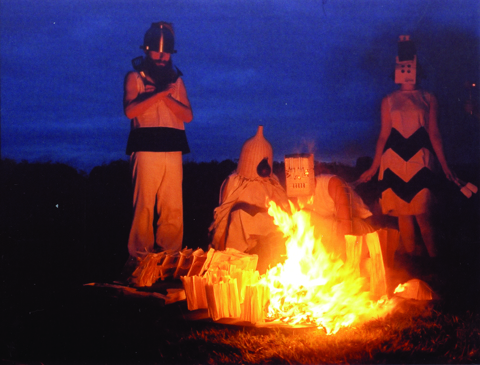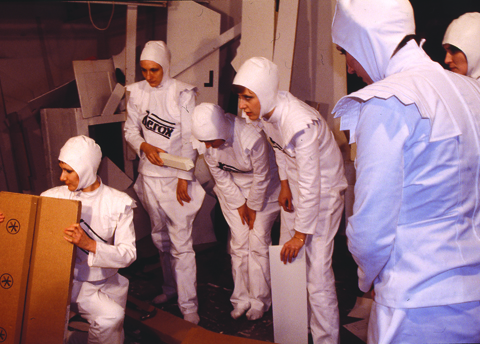 Programmed by cheyanne turions
Part of the Signal & Noise Media Arts Festival May 27-30
In November 2005, IKEA announced a new store opening in Edmonton, London to be accompanied by an offer of a significant price reduction on leather sofas. When 6000 people arrived to compete for the discount, a riot ensued, injuring 16 shoppers. The Future Trilogy takes this event as the starting point for a speculative history of a fictional future. The Future for Less imagines the consumer riot as the foundation of a new totalitarian state religion imposing the tenets of modernism on the masses. In Better Future, Wolf-Shaped a rural cult perverts this official creed through pagan rituals of architectural worship performed at Celtic burial sites in Cornwall. The Future is Now, stages the triumphant conquest of the industrial wasteland surrounding IKEA Edmonton, London as a popular uprising, revisiting the original riot as a future reenactment.
   
AXIS XS is an improvisation vocal-noise performance piece and digital opera, merging computer animation and shadow artworks to create a surrealist landscape of light and sound.  Hall's vocal improvisations mimic a montage of vocal traditions, landscapes and machines to create new abstract narrative forms. 
Lief Hall, AXIS XS. 2010, 20min, Performance, Canada.
Pil & Galia Kollectiv, The Future for Less. 2006, 10 mins, DV, UK.
Pil & Galia Kollectiv, Better Future, Wolf-Shaped. 2008, 15 min, DV, UK.
Pil & Galia Kollectiv, The Future is Now. 2009, 23min, DV, UK.
+ 
ARTIST TALK
Saturday May 29, 2010 at 1pm
VIVO Media Art Centre 1965 Main St.
Lief Hall will be participating on an artist's panel titled "Unpacking My Records", at VIVO on Saturday May 29th at 1pm.
+
THOUGHT ON FILM
Monday May 31, 2010 at 6pm
Cineworks [1131 Howe, back lane entrance]
Free
A monthly reading + discussion group that  aims to promote critical thought around film product and practice through community-based discussion. Thought on Film fosters the close reading of texts confronting issues in contemporary, cutting-edge cinematic practice and philosophy. Provoked by the presentation of Pil & Galia's The Future Trilogy, May's gathering will feature Paolo Virno's essay "Virtuosity and Revolution."
___
The Pil and Galia Kollectiv are London based artists, writers and curators working in collaboration. Their work addresses the legacy of modernism and explores avant garde discourses of the twentieth century and the way they operate in the context of a changing landscape of creative work and instrumentalized leisure.  They are contributing editors at Art Papers and have written for many publications including Art Monthly and Mute. They have presented live work at the 2nd Herzliya Biennial, the 5th Berlin Biennial and the 5th Montreal Biennial, as well as at Late at Tate Britain. They have had solo shows at The Showroom, London and S1 Artspace, Sheffield, and their work has been exhibited in Apocatopia, Castlefield Gallery, Manchester and Roll it to Me, Collective Gallery, Edinburgh. They work as lecturers in Fine Art at the University of Kent.
Lief Hall, born 1981 in Nelson B.C. Canada, is an audio-visual artist, musician and curator living and working in Vancouver B.C.  Hall graduated from the Emily Carr Institute of Art and Design in 2005 with a Bachelors Degree in Integrated Media majoring in animation. Since then she has exhibited her video and performance works at such galleries as VIVO, Access Artist Run Centre, The Western Front, Helen Pitt and Truck Gallery.  Her latest film 25/27 was part of the Cartune Xprez DVD compilation which toured the United States and Canada. She was the curator of Lucky's Gallery from 2006-2008 and continues to organize art and music exhibitions independently.  Hall's current musical projects include improvisational sound art trio Glaciers, dark electro duo MYTHS and her self titled solo voice works.
Co-presented with the Signal & Noise Media Arts Festival, VIVO Media Arts Centre and Cineworks Independent Filmmakers Society.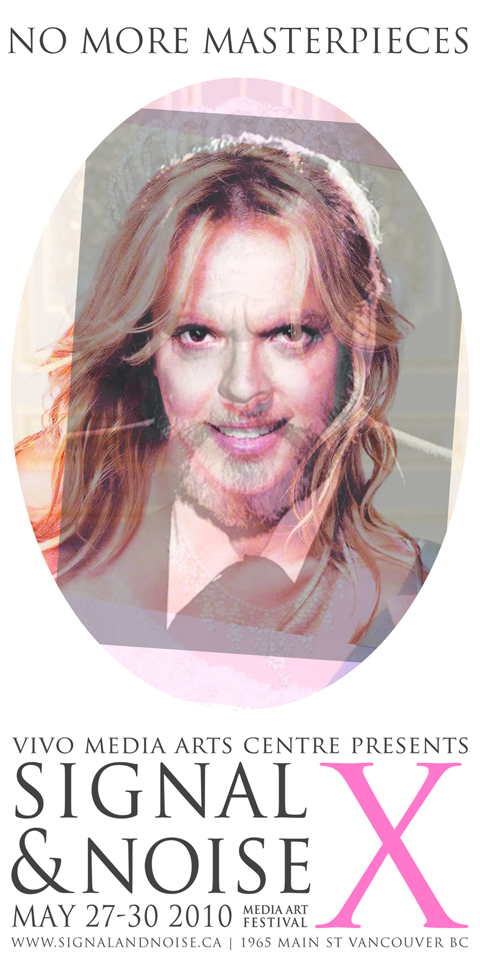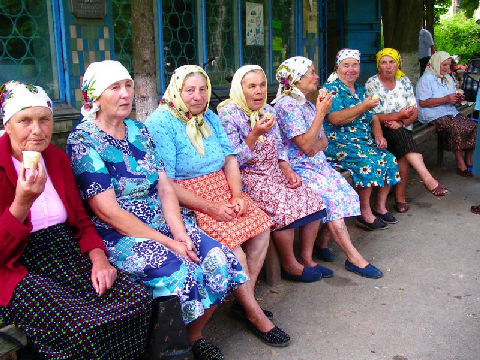 Programmed by Amy Kazymerchyk
Naomi Uman in attendance
Like a crochet needle swiftly passing through loops of silk and wool,  sun-thickened fingers prying at garlic-clove sheaths, or a chorus of wedding songs around a table of varenyky and boiled dumplings, Naomi Uman's camera lives amongst the people, homes and villages she films. 
Setting out to retrace the footsteps of her family's own immigrant history, Naomi, an American artist who divides her time between Los Angeles and Mexico City, made a reverse journey of her great-grandparent's emigration from Uman, Ukraine.  She bought a house in Legedzine, just outside of Uman, toured films around the country, befriended village babushki, and established an artist residency for cultural exchange. 
The films in "Ukrainian Time Machine" evolved out of the tactile and visceral experience of living in Legedzine. Kalendar chronicles her early days of Ukrainian language lessons.  Clay is a portrait of a brick factory that sits atop the ruins of the 5000- year-old, clay-based Trypillian civilization. 
Unnamed Film contains footage, in chronological order, shot from the time she arrived in Legedzine to the time she left. "Ukrainian Time Machine" is the latest extension of an artistic practice that involves Uman's prolonged immersion in the world of her subjects; in previous projects, she lived with a diary-farming family in rural Mexico and with a Mexican immigrant family employed in industrial dairy production in California.   
 
Kalendar. 2008, 10mins.
On This Day. 2008, 5mins.
Window. 2008, 3mins.
Coda. 2008, 3mins.
Clay. 2008, 12mins.
Unnamed Film. 2008, 55mins.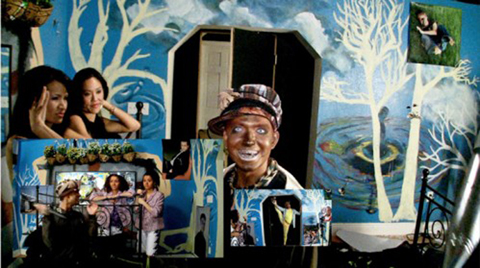 At Emily Carr University of Art & Design
South Building Lecture Hall, Room 301- 1400 Johnston St. Granville Is. 
Co-presented by VIVO Media Arts Centre, ECU Spring 2010 Speakers Series and Fillip
Introductory Performance by Frederick Cummings accompanied by James Diamond
Ryan Trecartin was recently named winner of the Jack Wolgin International 
Competition in the Fine Arts, and New Artist of the Year by the Guggenheim 
Museum's First Annual Art Awards. Trecartin will screen his forty-minute video P.opular S.ky (section ish) (2009) which will be followed by a discussion with Amy Kazymerchyk and the audience.
At once highly complex and fast-paced, Trecartin's videos, which are usually 
exhibited within installations, place viewers inside exhilaratingly chaotic 
environments primed for post-racial, post-gender, and post-human encounters that collapse time, space, and identity into a layered and wholly unforgettable experience.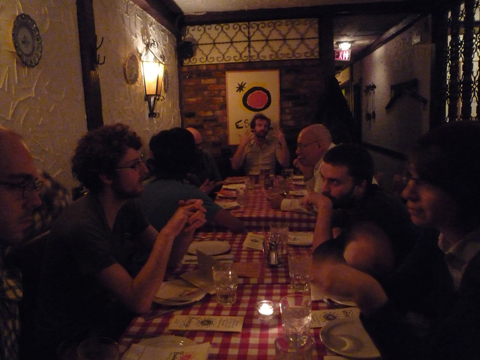 You can watch Gabriel Saloman Mindel's YTSSP essay Mystery Ecology here: